MSME Survival Fund Application Form.
Survival fund application portal website www.survivalfundapplication.com now live online for registration.
The small business survival fund application form can be accessed by Nigerians who are owners of various types of business. Applying for the funds will make one eligible to access the 75 billion naira money package instituted by federal government of Nigeria to help cushion the effect of COVID-19 otherwise referred to as coronavirus.
You can now access survival fund application form online by following the steps below.
How To Register for Survival Fund in Nigeria.
Follow the steps below to apply for the small business survival fund in Nigeria.
Visit the survival fund gv ng application portal website www.survivalfundapplication.com
Select your qualified category (e.g. MSME Payroll Support).
Register your personal details in the survival fund form presented on the next page.
Activate your account with the activation code you must have received on your mobile number and email address.
After you have successfully activated your account, login in to the survival fund portal and register your organisation with CAC Number, SMEDAN Number, Tax ID (optional) and the organisation's bank account details.
You will then receive an email that shows you the documents to prepare to enable you complete the payroll support application.
Once your application has been successfully verified, you are then eligible to get paid.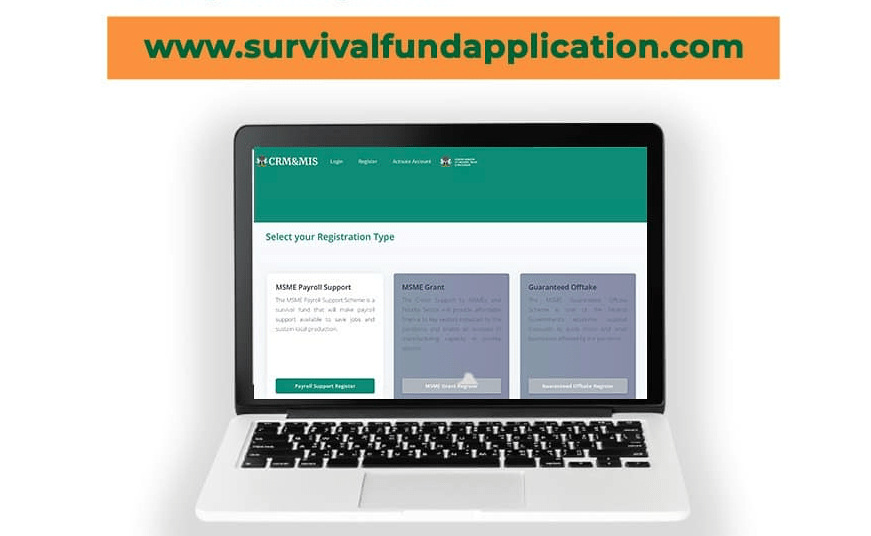 Follow all other Survival fund Nigeria Updates on the link below;
=>Survival Fund in Nigeria Latest Updates