SMEDAN Registration Portal www.smedanregister.ng Open.
Step by step guide on how to register and get smedan number from the smedan registration portal website www.smedanregister.ng.
SMEDAN provides access to benefits for government and private sector which will help grow your small or medium scale business faster.
How To Register Business with SMEDAN.
Follow the steps below to apply for and obtain smedan registration number;
Visit the smedan registration portal website

https://smedanregister.ng

.
Enter your Business Name in the form available at the right-hand side of the homepage
Enter your Phone Number in the space provided.
Enter your Email Address in the subsequent space provided.
Enter your desired Password in the password request box.
Verify your Password, then tap the red "Getting Started" button at the end of the form
On the next page, enter your business information in the new available form. This includes; Business Start Date, Business address, State, Local Government Area, Business premises, Business type, Main Product or Service, Status of your business registration with CAC (If registered, you will be required to enter the CAC Number), Category of business by assets value, Category of business by employment , Category of business by assets value, Category of business by employment
Complete your registration on the subsequent page.
For more on how to get smedan registration certificate download, also visit the website above. Note that there is no closing date for smedan registration.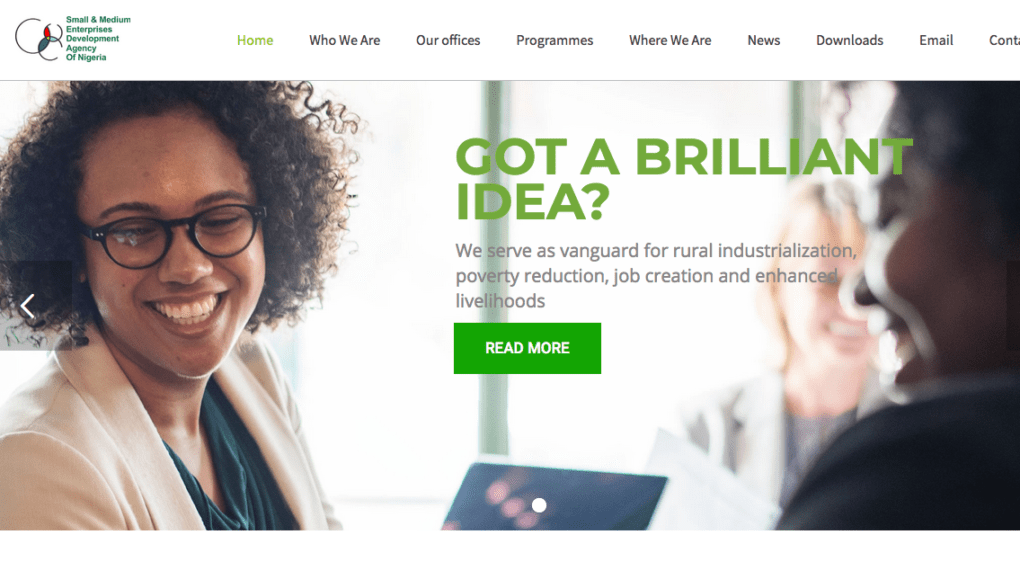 What are the benefits of registering with SMEDAN in Nigeria.
Some of the benefits of registering your business with SMEDAN includes;
Financial Services.
It gives access to loans from multiple providers, grants from governmental and private organizations, and insurance.
Private Sector Benefits.
SMEDAN gives you access to private sector benefits like trainings and educational content by professionals, consultants, private investments opportunities and more.
Government Benefits.
With SMEDAN registration, you can access business support from the government. These benefits include conditional grants and many more.
More About SMEDAN.
SMEDAN in Nigeria was created to help small and medium scale businesses and business owners by providing them the right tools for faster growth. Register your business and start enjoying these benefits today.