How To Get UNN DE Scratch Card Nationwide
The UNN Direct Entry Scratch Card can be obtained from any branch of Zenith Bank Plc, and United Bank of Africa Plc, in the major cities of the Federation, and the University of Nigeria Micro-Finance Banks at Enugu and Nsukka.
The cards are sold in the banks at the rate of N2,000 plus a bank service charge of at least N100.
But we have continued to get much complaints from candidates who were unable to get the Scratch Card from any of the banks in their vicinity. For that reason, we decided to introduce a service that will help those in need of the scratch card get it at a little extra cost from wherever they are.
If in need of this service, please follow the steps below to get the scratch card;
1) Call EKENE on 080643822885 and request for the card,
2) Make a deposit of N2,500 only to the account number he must have supplied you,
2) After the payment, send your payment details via SMS to 08064382288 in the following order;
–Depositor Name (i.e.your name on the bank teller)
–Candidates JAMB Reg Number
–Teller Number or Transaction Reference.
3)
As soon as your payment detail is confirmed, you will be replied immediately with the Scratch Card Access code needed for the Post Ume registration on
http://portal.unn.edu.ng
.
You can still collect the card itself whenever you come to Nsukka for the screening Exam.
Please refer all inquiries on the Post Ume Scratch card to EKENE on 08064382288.
NOTE: This service is for only those that actually needs it and already trust us. The N1,500 service charge is non-negotiable.
How To Use The UNN Post Utme Scratch Card
We have continued to get complaints from different persons having issues with the UNN Post Utme registration Scratch Card. The common error message they get while trying to use it being "The Access code supplied is not VALID. Please check the Access code supplied and type again."
This problem is usually a result of the wrong usage of the card. The card which may be in the format PUME-xxxxxxxxxx is expected to be used exactly how it appears. That is, you are to input the PUME followed by the hyphen(-) then the numbers all together without spacing. E.g. for a card with this pin PUME-5091111223, you are expected to input PUME-5091111223 and not 5091111223 or PUME5091111223 or PUME 5091111223. I hope this helps.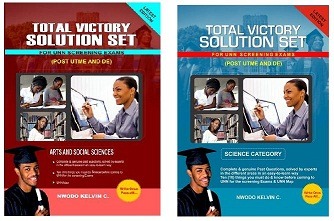 >>UNN Direct Entry PAST QUESTIONS WITH DETAILED STEP BY STEP SOLUTIONS [TVSS] – Click Here for Details<<
Don't forget to, Share this Info with your friends using the Facebook share button at the end of this page..
join Us on www.facebook.com/UnnInfo for more Interactive infos/updates…