How To Register For MSME Survival Fund.
Searching for information on how to apply for msme survival fund in Nigeria? Then you are in the right place to provide you with the step by step guide to msme survival fund registration along with answers to frequently asked questions.
The Federal Government of Nigeria had announced a new initiative tagged MSME Survival Fund which is designed to assist Nigerian MSMEs in surviving the shock of COVID-19 and its adverse effect on the economy.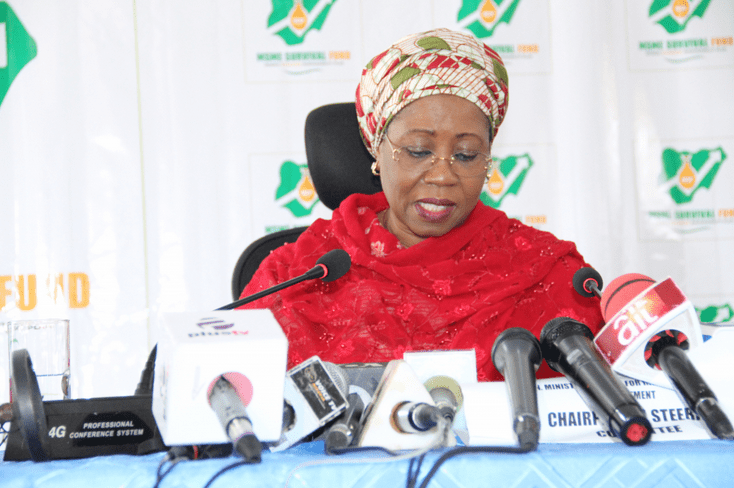 According to information from the Ministry of Trade and Investment, the FG will be assisting through the following programs;
Payroll Support – where 500,000 vulnerable MSMEs will be supported in meeting their payroll obligations of between N30,000 to N50,000 per employee to safeguard the jobs of a maximum of 10 employees over a 3-month period.
Artisan/Transport Support – where 333,000 artisans and transport business operators will receive a N30,000 operations grant to reduce the effects of income loss caused by the COVID-19 pandemic.
Formalization Support – where MSMEs will helped through the provision of free CAC business name registration. 250,000 businesses across Nigeria is expected to benefit from this.
Other support programs include Guaranteed Offtake scheme and General Grant scheme. At the time of this post, only application for the payroll support program had commenced. We will continue to update this post with new information as they emerge as regards the other programs. So be sure to bookmark this page and check back regularly for new updates. Scroll down below for information on how to appy.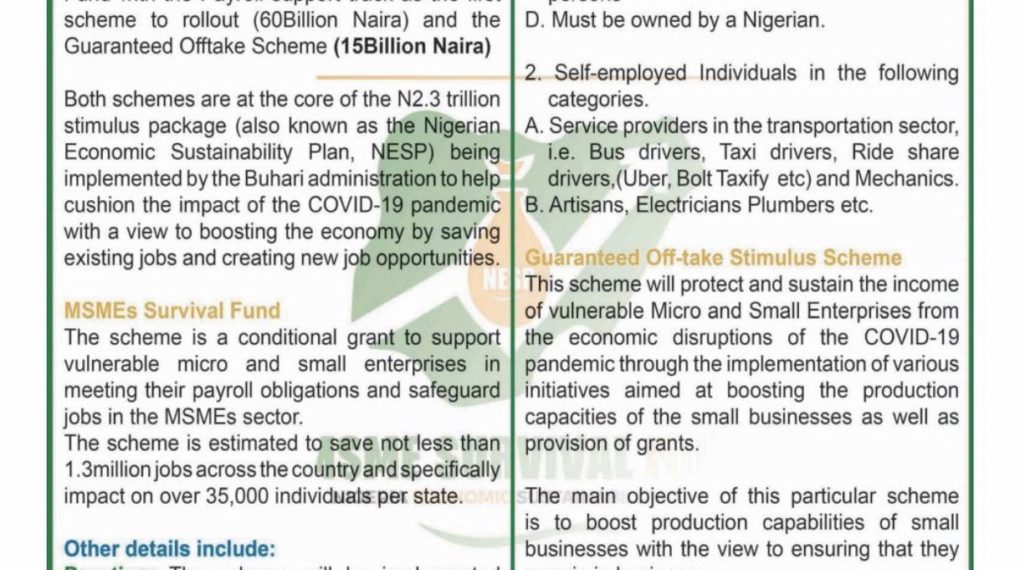 How To Apply for Survival Fund in Nigeria.
Click on the individual links below for detailed step by step guide on how to apply for the respective programs.
=> Guaranteed Offtake Program.
Spread the love - Share this with your friends