Article: Post Utme Amid COVID-19.
No one saw this pandemic coming; no wonder, when in December last year we heard about a strange virus killing people in China, other countries of the world thought it was a Chinese thing. Before we could say Jack Robinson the virus had spread like wildfire. Schools around the world were closed, people were asked to go into hiding in their homes and the economy of the world became grounded.
And I'm sure that Nigerian students, particularly those that took JAMB this year did not have the slightest inclination of what is their fate today_____ confusion. A young girl said to me that this year would not be documented in her life history because she wasn't in control of what happened in her life for the better part of the year. The loss and the negative things this virus came along with cannot be over emphasized but that's not the purpose of this article.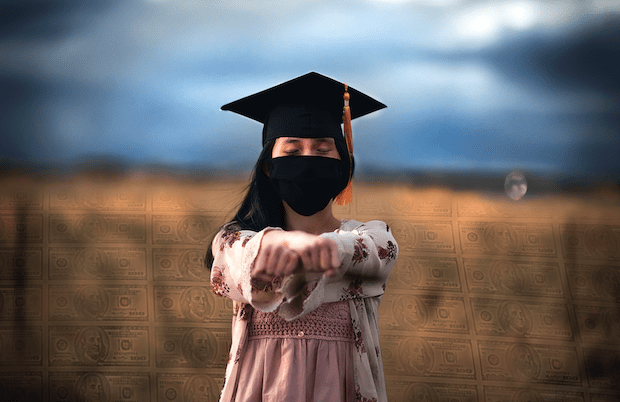 How have you been preparing for the upcoming post UTME? I hope your heart didn't skip seeing the word PUTME. An undergraduate in UNN that I spoke with last night told me that with this lockdown and all sort of things she is not sure she would be able to spell her name once school resumes. She said she has not lifted a book since the lockdown let alone study it.
This reminds me of the ordeal of my nephew who took JAMB this year and scored 244. He wants to go to UNN and study Law. When I asked him, after his result was released, why he didn't do so well in JAMB, he said he didn't have enough time to prepare for JAMB. Chidubem, however, promised me two months ago (when lockdown measure was put in place) that God had just given him ample time to prepare for PUTME. He said that while at home he would study his eyes out. In fact, he even promised he would score nothing less than 300 in PUTME. I wished him well as I made him understand that no time is enough or ample time. That was before I left for Abuja and got locked down there.
I just came back a few days ago, and decided to visit my sister yesterday. His eldest son, Chidubem who I had conversation with some months ago was the person that opened the gate for me to drive in. During my stay in my sister's house, I noticed my nephew was busy pressing his phone for hours. As he smiles and responds to what I think are Whatsapp messages, I couldn't help but wonder if he remembers where is textbooks are. On my way out, as he walks me to my car, I asked him how he had been preparing for his exam. He scratched his head and said, 'Uncle, e no easy o! Well, God is helping us."
"Did I just hear you say God?"
"Of course na; God is the one that will help us oburu (it's not) Ekwensu__ the devil.
I sat him down in my car and made him understand that God will NEVER come down from heaven and do for him what he should do for himself. After spending about twenty extra minutes with him, I gave him a copy of TOTAL VICTORY PAST QUESTION and FELAR 909 that I bought in the market. As someone that graduated from UNN I know exactly the materials that he needs to study in order to do well in the PUTME. What surprised me, however, was that after spending minutes talking to this nephew of mine, he looked at me and said, 'Uncle, I wish they will cancel PUTME this year and use our WASSCE result to judge us by Point System like they did some years ago. That way, I'll surely get this admission because my English is B my Literature is B, my Government and C.R.S are As."
I looked at him and said, 'if only wishes are horses.' Thereafter, I started my car engine and drove home.
As a journalist, I decided to put this down and share it on social media. Thank God UNNINFO accepted to publish it. I hope it helps other Jambytes out there.
On a final note, dust your books and begin to get ready for your PUTME. I even heard that some schools have started announcing dates. ALL THE BEST!
Written by J.E.K
Don't Forget to Share this with your Friends on Facebook, Twitter, WhatsApp and other Social Media platforms.
If you have any article you wish to be published online, send it across to us a mail through admin@unn-edu.info and we will let you know when it's published. Cheers
Spread the love - Share this with your friends