2022 NECO Civic Education Questions and Answers Released.
The Neco civic education 2022 answers and questions are now available. The National Examination Council (NECO) Civic Education paper will be written on Monday 8th August 2022.
The Neco Civic Education (Essay) paper will start at 10:00 pm and will last for 2hrs 40mins. In this post, we will be giving out the neco civic education questions for candidates that will participate in the examination from past questions.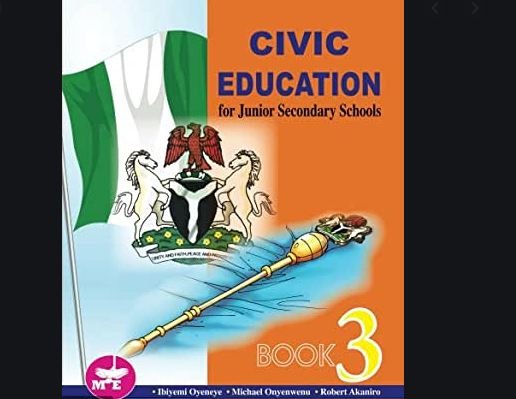 NECO Civic Education Questions 2022.
PAPER 2 [Essay]
Answer any FOUR questions.
Write your answers on the answer booklet provided.
1. (a) What are values?
(b) State six importance of value to the Nigerian society.
ANS: (a) Values are the ideas, things, or principles cherished by people in a society. Values refer to the worth attached to things that may not be quantifiable, e.g. integrity, hard work, perseverance, and so on.
(b) (i) Values help to determine and control the behavior of individuals in society.
(ii) They act as criteria or measures for the judgment of the actions of individuals in society.
(iii) Values give focus and direction to individuals in the family and society at large.
(iv) Values help us in decision-making.
(v) Values modify our attitudes and feelings towards other people through tolerance of different opinions and behavior.
(vi) Values act as standards of conduct for people in a society
(vii) Values guide people toward the achievement of declared objectives e.g. individual, family, communal, corporate, and national objectives among others.
(viii) Values promote unity, harmony, and cooperation in society.
(ix) Values encourage a sense of responsibility and hard work among Nigerian citizens.
2. (a) Explain the term citizenship education.
(b) State four reasons for effective citizenship education of Nigerian youths.
ANS: (a) Citizenship education is a form of education given to citizens with a view to
making them responsible individuals who are committed to the meaningful development of their society.
(b) Effective citizenship education helps to:
(i) sensitize Nigerian youths on their duties and rights as citizens.
(ii) produce responsible, well-informed, and self-reliant Nigerian youths.
(iii) inculcate the right values and attitudes into the youths for the development of society.
(iv) help citizens especially youths identify national problems and proffer solutions.
(v) produce enlightened youths who are politically and nationally conscious.
(vi) instill in the youths high moral standards which are required for the development
of the country.
(vii) encourage national integration and nation-building.
(viii) prepare the youths for future leadership roles.
3. (a) Explain Law and Order.
(b) Highlight four effects of law and order on Nigerians.
4. (a) Define traffic regulations.
(b) Highlight the six roles of individuals in maintaining traffic regulations.
5.
NECO Civic Education Objective Questions.
1. Which of the following is a major problem of the Nigerian Civil Service?
A. Neutrality
B. Red tapism
C. Impartiality
D. Anonymity.
2. Community development projects can best be achieved if the people are
A. cooperative.
B. religious.
C. optimistic.
D. knowledgeable.
3. People living with HIV/ AIDS could be assisted by
A. isolating them.
B. showing them love.
C. blaming them.
D. avoiding them.
4. Which of the following does not promote national consciousness?
A. Respect for the symbols and identities of the country
B. Promotion of people's culture and tradition
C. Appropriate use of the mass media
D. Inappropriate use of state property.
5. Modern countries adopt rule of law in order to make
A. lawyers independent.
B. the law supreme.
C. the judiciary part of the legislature.
D. laws in parliament.
6. The habit of obeying traffic regulations helps the individual to
A. report late at work.
B. avoid an unnecessary accident.
C. be lazy at work.
D. use the unauthorized route.
7. Which of the following roles should a responsible parent perform?
A. Sending the children to hawk on the street
B. Instilling in children appropriate values and attitude
C. Encouraging early marriage
D. Showing favour to a particular child.
8. A challenge facing the protection of human rights in Nigeria is
A. absence of public complaints commission.
B. failure of leaders to promote rule of law.
C. independence of the judiciary.
D. press freedom.
9.
Note: There is nothing like neco civic education expo online. Neco candidates are to desist from patronizing online fraudsters/vendors who say they can provide such services as they are not real.
Keep following, more questions and answers will be added soon.