NECO Result 2017 for June/ July SSCE is Out.
The National Examination Council (NECO) has officially announced the release of the results of 2017 June/ July Senior School Certificate Examination (SSCE).
According to the Registrar of NECO, Prof. Charles Uwakwe, who announced the results on Thursday, a total of 1,055,988 candidates registered for the examination, among whom 1,051,472 wrote their papers in 76 subjects.
He said that 745,053 candidates, representing 70.85 per cent had five credits and above, including English Language and mathematics, in the examination.
Uwakwe said the performance represented 1.11 per cent improvement in candidates' performance compared with the 2016 results.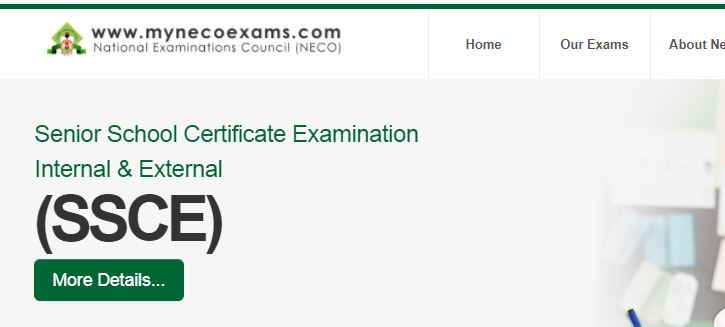 Candidates are advised to visit the Neco Result Checking website to access their results by visiting the link below and following the laid out steps;
>> https://unn-edu.info/neco-result-checker
Prof. Uwakwe said that 947,850 candidates had five credits and above irrespective of English Language and mathematics, adding that the figure represented 1.63 per cent improvement of the 2016 result.
He also said that 903,690 candidates had credit in English Language, while 849,335 candidates had credit in General Mathematics.
The Neco boss explained that 50,586 candidates, representing 4.81 per cent of candidates, were involved in examination malpractice.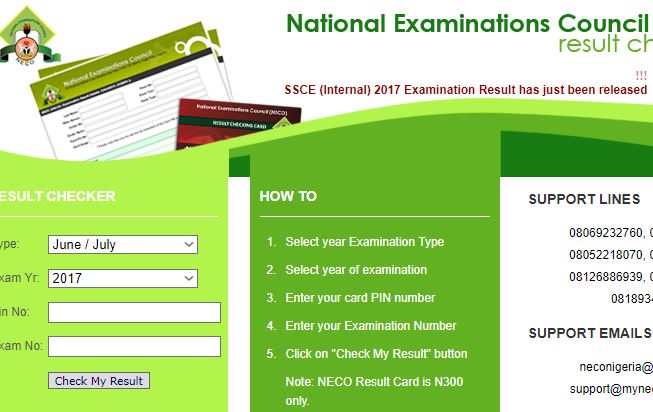 Uwakwe said the figure represented 0.52 per cent increase in cases of malpractice compared to the 2016 record.
He said that 276 schools were involved in mass cheating in 34 states, while six schools were derecognised for examination malpractice.
NECO, by its mandate on formation, was to take over the responsibilities of the National Board for Educational Measurement (NBEM) which was created, in 1992, by the Ibrahim Babangida administration, although its enabling decree was promulgated in 1993.
However, the conduct of the Senior School Certificate Examinations (SSCE) which had, hitherto, been the exclusive preserve of the West African Examinations Council (WAEC) was made an additional responsibility of the new examination outfit.