www.mynecoexams.com NECO Result Checker 2020 Website Activated.
See Neco 2020 result checker portal here. The National Examination Council (NECO) has activated the result checker website for candidate who participated in the June/ July 2020 Senior School Certificate Examination (SSCE).
Candidates can now check their NECO results 2020 online here.
The Senior School Certificate Examination (SSCE) is the examination taken by candidates in their last stage of Secondary School Education. This SSCE is in two categories. One is for candidates in the third and final year of their senior secondary education and it is called SSCE Internal while the second is SSCE External and is for candidates not in the School system, i.e. Private Candidates.
See below the step by step guides on how to login to the Neco result checker portal to check Neco 2018 results;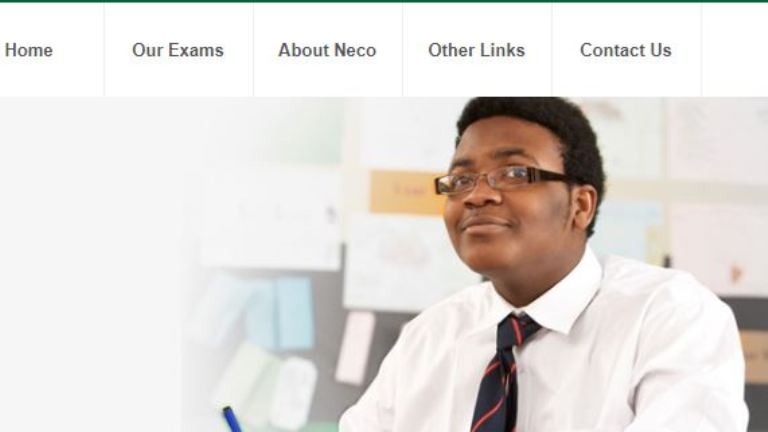 How To Check NECO Results 2020 Online:
To check your Neco result, follow the five (5) simple steps below. You can also email or print your result.
Visit the Neco result checking portal via>> https://result.neco.gov.ng/
Select year Examination Type [eg. June/July],
Select year of examination [eg. 2019],
Enter your Token number,
Enter your Examination Number,
Click on "Check My Result" button to access results.
Note: NECO Result Checking Token costs N300 only. The token are available online.
Enter your details in the boxes provided. With correct details, your result will be displayed.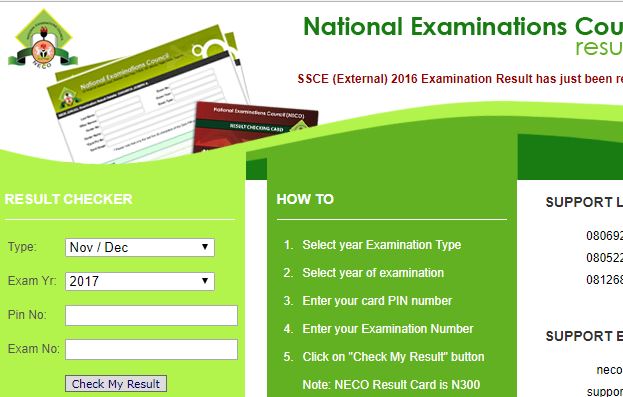 Disclaimer Notice: This to inform members of the general public that the National Examinations Council has neither authorised nor permitted any person/ agent or institution to be registering or checking candidates' results on behalf of the Council, on a parallel or different website other than mynecoexams.com
The public is hereby advised to avoid having any transaction outside the regulations of the Council, as the Council will take no responsibility for consequences that may arise from such transactions.
Spread the love - Share this with your friends