Sule Lamido University Establishes Business Ventures Courtesy of TETFund Intervention.
In its bid to inculcate the culture of entrepreneurship in its students, as enshrined in its vision, the Sule Lamido University (SLU) Kafin Hausa, will commence bakery and production of bottled and sachet water soon.
This was disclosed by the SLU Vice-Chancellor, Professor Lawan Sani Taura, while inspecting the Production Equipment procured by the university recently.
The equipment was procured under the 2016 to 2019 TETFund Merged Entrepreneurship Intervention.
For the bakery production, equipment procured are; automatic electric boilers, moulds, electric deck ovens, dough and spiral mixer, scales, and worktops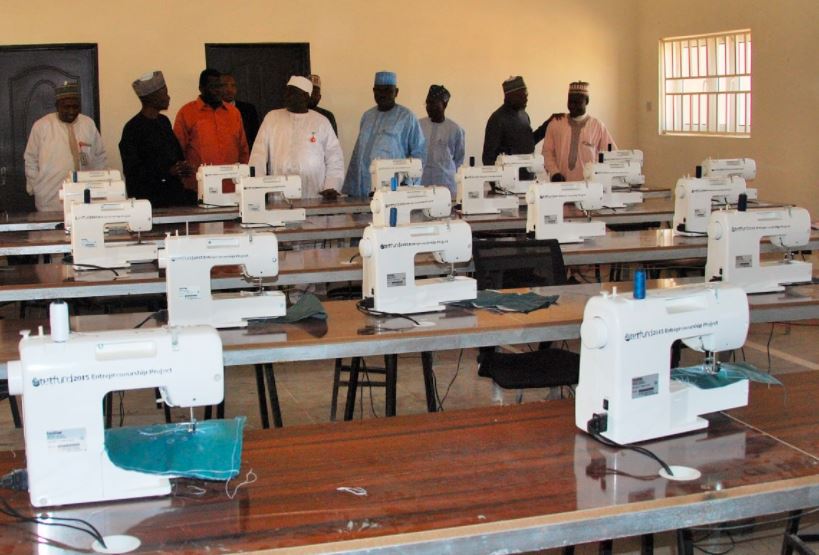 To start the bottled and sachet water production, the university got an XGF 883 water filling complete line machine, pet blowing machine, sleeve wrapper, and reverse osmosis water filtration machine. Others were water treatment ozonator, steam boiler, codding machine, and pure water packing machine.
The VC was accompanied by all the Principal Officers of the University and the Director of Physical Planning, Development, and Maintenance Services.