Nigeria Customs Service 2021 Job Vacancies Application Portal https://customs.zohorecruit.com.
A new application portal https://customs.zohorecruit.com for Nigeria custom recruitment 2021 has been lunched for job vacancies at the commission.
Interested applicants should follow the step by step guide outlined in the How To Apply section below this page.
The Nigeria Customs Service is continuing the recruitment for vacancies the commission got approval to fill for the year 2021 through to 2022. The availability/application commencement dates for each cadre and educational requirements are as stated below;
Customs Superintendent Cadre ASC II (CONSOL 08).
Availability Date: 13 December 2021.
Requirement: Applicant must possess a Bachelor's Degree or Higher National Diploma (HND).
Customs Inspector Cadre AIC (CONSOL 06).
Availability Date: 15 December 2021.
Requirement: Applicant must possess an Ordinary National Diploma (OND) or Nigeria Certificate In Education (NCE).
Customs Assistant Cadre CA II, III (CONSOL 03, 04).
Availability Date: 17 December 2021.
Requirement: Applicant must possess Junior Secondary Certificate (JSC) or Senior Secondary School Certificate (SSC).
General Requirements.
In addition to the specific requirement candidate must:
Nigerian Citizen by birth or descent

Not less than 1.7metres in height for male and 1.64metres for female
Have a fully expanded chest measurement of not less than 0.89metres
Be certified by a Government Medical Officer to be physically and mentally fit for appointment in the Service
Not be suffering from any physical or mental disability
Be free from any form of financial embarrassment
Be of good character and must not be found guilty of any criminal offence
Be computer literate
Must not be above 30years old
Have a certificate of state of origin signed by Chairman/Secretary of their Local Governments. Certificates endorsed by Liaison Officers will not be accepted.
Note: Candidates will be assessed and recruited (if successful) strictly based on Certificate(s)  presented during the process. Any false declaration will lead to automatic disqualification and prosecution. Furthermore, no case of upgrading will be entertained before or after the recruitment.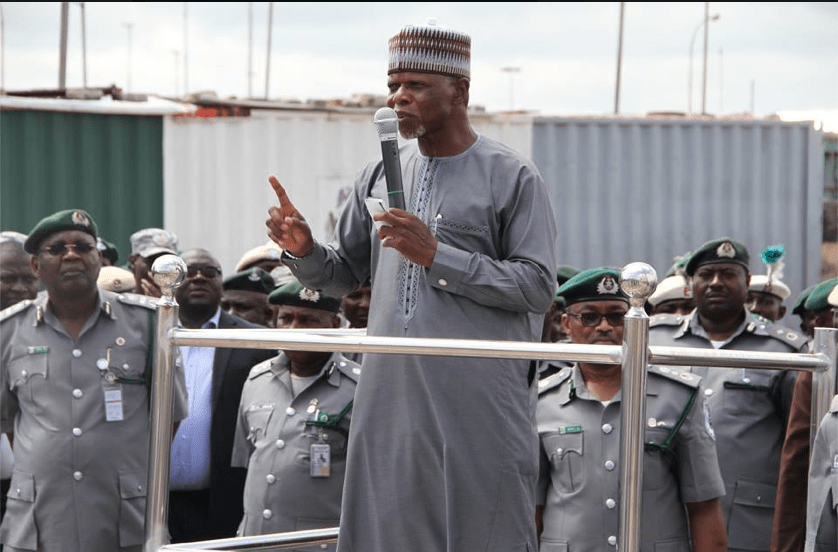 How To Apply for Nigeria Customs Recruitment 2021.
Eligible candidates can follow the steps below to apply.
Visit the 2021 Nigeria custom recruitment portal;
https://customs.zohorecruit.com/jobs/Careers
Choose and click on your preferred vacancy [e.g Mechanical Engineering (08)] under the qualifying cadre.
Scroll to the bottom of the next page and click on the "I'm interested" button.
Fill in the available online form and submit your application.
Available vacancies for as at today for the Superintendent Cadre ASC II includes; Mechanical Engineering (Level 8), Law (Level 8), Accounts (Level 8), Nutrition/Dietary (Level 8), Stores/Procurement(Level 8), Quantity Surveying (Level 8), Sports (Level 8), Secretarial Studies (Level 8), Nursing (Level 8), Nursing (Level 8), Health Information Management (Level 8), Computer/ICT (Level 8), Communication (Level 8), Building (Level 8), Audit (Level 8), Actuarial Science (Level 8), and Electrical Engineering (Level 8).
Application Closing Date:
To be announced soon.
Be sure to bookmark this page and check back periodically for updates.
Don't forget to SHARE this important info with your friends on social media using the share buttons below.