2020 NECO BECE Result is Now Out.
The National Examination Council (NECO) has released the results of the 2020 Basic Education Certificate Examination (BECE) for candidates in JSS3.
Candidates who sat for the examination are to check their results online by following the procedure outlined below.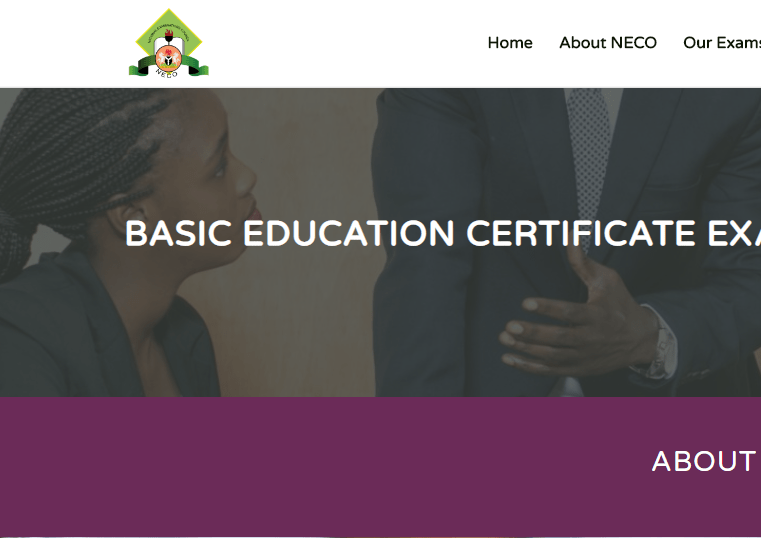 How To Check NECO BECE Result 2020.
The Neco bece result can be checked below. Note that you don't need to buy a token to check BECE result.
Visit the NECO BECE Result Website via;
>> https://result.neco.gov.ng/
Enter your Year
Enter your Exam Type
Input your Registration Number
Click on the "Check Result" button to access your score.
The Basic Education Certificate Examination (BECE) is the examination conducted for candidates in their final year of Junior Secondary School. It is used for transition from JSS 3 of the basic education class to the senior secondary school. While each state of the federation and the FCT conduct the BECE for their candidates, NECO conducts for Federal Unity Colleges and other allied institutions. Interested private secondary schools also take the examination, provided they are permitted by their States Ministries of Education.  BECE certificate replaces the primary school certificate as the first school leaving certificate.
The BECE grading system is as follows:
A – Distinction
B – Upper Credit
C – Lower Credit
P – Pass
F – Fail.
The minimum number of candidates to be registered by a school for BECE Internal is twenty(20). Any centre registering less than 20 candidates is deemed un-viable.
Spread the love - Share this with your friends