NCDMB Shortlisted Candidates 2020 Recruitment 2nd Screening Exam Released – Check Here.
Latest news on Ncdmb recruitment list of shortlisted candidates. The Nigerian Content Development and Monitoring Board (NCDMB) shortlisted names for 2020 recruitment exercise second aptitude has been released.
Successful candidates for Ncdmb oil and gas graduate trainee and experience hire-recruitment shall have their career in the review, assess and approval of Nigerian Content plans developed by operators and also set guidelines and minimum content levels for project related activities across the oil and gas value chain.
Also successful candidates for NCDMB graduate trainee programme shall have the opportunity to develop specialist skills and professional competencies in oil/gas regulations and supervision during their career.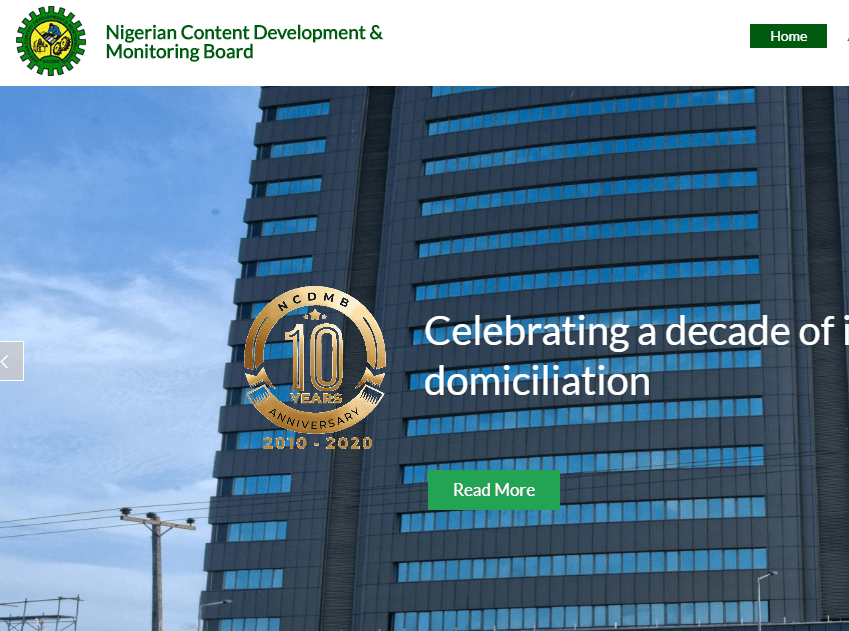 How To Check NCDMB Shortlisted Candidates 2020.
We wish to inform applicants that oil and gas jobs portal is already sending second aptitude test invitation to successful candidates who applied and wrote the first aptitude test for their recruitment exercise last year. Applicants are to check their registered email addresses for the invitation or their phone massage inbox as the invitation were also sent via SMS.
Shortlisted candidates are to prepare for the CBT aptitude test by studying the Testmi Oil and Gas Test Questions here.
The examination will take place on 30th January 2021.
The Nigerian Content Development and Monitoring Board (NCDMB) was established in 2010 by the Nigerian Oil and Gas Industry Content Development (NOGICD) Act. NCDMB is vested with the mandate to make procedures that will guide, monitor, coordinate and implement the provisions of the NOGICD Act signed into law on April 22, 2010.
They engage in targeted capacity building interventions that would deepen indigenous capabilities- Human Capital Development, Infrastructure & Facilities, Manufactured Materials & Local Supplier Development. They also grow and manage the Nigerian Content Development Fund.
Spread the love - Share this with your friends