774,000 Job Recruitment by Federal Government begins.
Nigerian federal government has lunched 774 000 jobs program targeted at unskilled labourers at the grassroots of the 774 local governments in Nigeria.
The special public works recruitment organised by the national directorate of employment (NDE) will employ 774000 youths for a temporal period of 3 months during which the successfully selected candidates will be paid 20,000 naira per month, a total of N60000 for the three months duration.
The spw recruitment portal specialpublicworks.gov.ng is now live for registration and application guide. Check the guide below for information on how to apply for the special public works.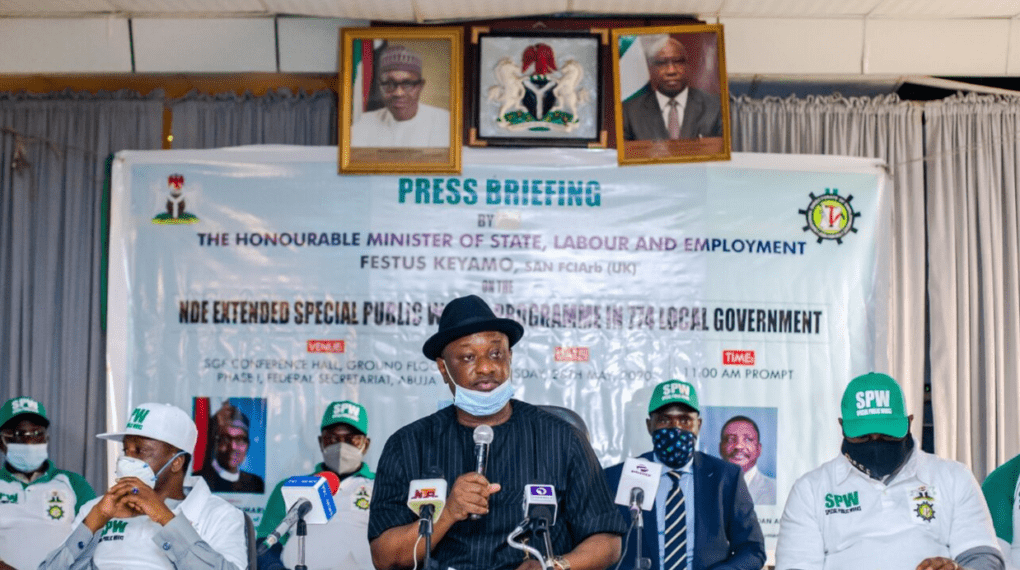 The 774,000 special public works program has now officially commenced on 1st November, 2020. The project which was initially slated to commence October 1 was shifted to November after the minister of state for Labour and Employment, Festus Keyamo (SAN) had written a memo to President Muhammadu Buhari, informing him that most of the proposed project sites were still water-logged as the rains had not abated.
How To Apply for the 774000 Special Public Works Jobs.
To apply;
Visit the official website https://specialpublicworks.gov.ng for detailed step by step guide on how to register for the 774,000 nde jobs unique for each of the 36 states in Nigeria and their respective 774 LGAs.
Click on your individual state on the Nigerian map at the homepage to access the contact details (names and phone numbers) of the selection committee members.
Selected your local government area to see your designated payment bank for the application and verification.
Be sure to bookmark this page check back often for updates on payments and other applicants selection tips.