scholarship.nitda.gov.ng 2023 NITDA Scholarship Application Form is Out – Apply Here.
The Nitda scholarship 2023 scheme registration has commenced online. The National Information Technology Development Agency (NITDA) has as its mandate to develop and regulate the Information Technology in Nigeria.
The Agency has since 2010 established a scholarship scheme for Masters and Doctoral degree in relevant areas of Information Technology (IT) and ICT Law obtainable in Nigerian (Government and Private) Universities.
The scholarship scheme aims at promoting proficiency in Information Technology at Doctorate and Masters Levels. The Scholarships are targeted at 2 persons per State of the Federal on including the FCT at masters' level and 1 person per geo-political zone of the country at doctorate level. This will enhance human capacity building in core areas of Information Technology across Nigeria.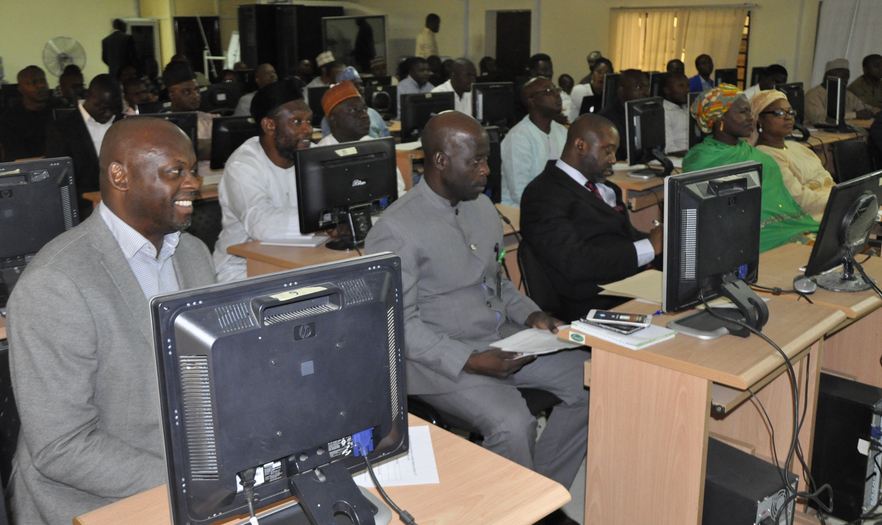 NITDA Scholarship Criteria:
The scholarship award is strictly based on merit and is evenly distributed between the six geo-political zones for the PhD, 36 States and FCT for MSc.
Duration: The sponsorship for the Masters programme will run for one year and the Doctorate programme for three years.
NITDA Scholarship 2023 Eligibility:
PhD: Only University and Polytechnic Lecturers with MSc in any Information Technology related field are eligible to apply for sponsorship.
MSc: Holders of First Class or Second Class (Upper) Honours Bachelor's degree, in Information Technology related field and Law.
Method Of Application:
Interested applicants are to visit the Nitda scholarship portal via; http://scholarship.nitda.gov.ng/Registration to register and apply online.
Candidates are to select the appropriate scholarship they wish to apply for from the menu and proceed with application.
Note: A comprehensive Aptitude Test(s) will be conducted to determine successful candidates for the Award. Only candidates who are found eligible will be Shortlisted.

The National Information Technology Development Agency (NITDA) head office is located at No. 28 Port Harcourt Crescent, Areal 11, Garki – Abuja, Nigeria.
The Agency has successfully sponsored 247 Nigerian Graduates in Information Technology fields at post graduate level and 24 for doctorate. They are continually monitoring skill gaps in the field with a view to help create a capable workforce that can face the challenges of the Agency's vision of Nigeria becoming an Information Technology driven economy.
Closing Date:
We currently do no have any information about this year's Nitda scholarship, but will update this post as soon as a fresh information is available. Be sure to bookmark this page and check back regularly for updates. Also share your friends on social media.