Official: UNN Post Utme Form 2019/2020 Session now Available.
The Unn post Utme form 2019 details has been announced. The University of Nigeria, UNN hereby invites candidates who had the university as their first choice in the 2019 Unified Tertiary Matriculation Examination (UTME) and scored the cut off mark of 180 and above for 2019/2020 admission screening exercise.
The Direct Entry candidates are to also participate in the UNN post UTME 2019 screening exercise. The online registration will end on Thursday, August 22, 2019. See details below;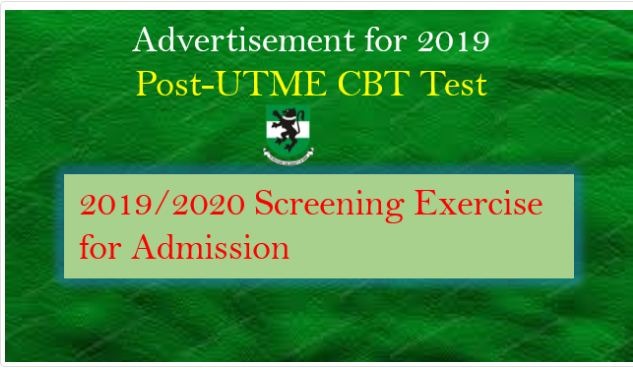 How To Apply for Unn Post Utme 2019 Form:
Candidates are to visit the school portal to apply for Unn post Utme form 2019 via;

unnportal.unn.edu.ng

and click Prospective Students
Select Online Application Form and click 2019/2020 Admission Screening Exercise
Enter JAMB Registration Number and generate RRR Invoice
Proceed to bank for Payment or pay using your ATM Card. Eligible candidates are required to pay a processing fee of N2,000.00 (Two thousand Naira only) through Remita Platform at any Commercial bank.
Return to the Portal and re-enter JAMB Registration Number
Complete Date of Birth and all other blank fields
Enter O/Level Subjects and Grades (also provide your Centre and Examination Number)
Re-enter your grades correctly
Upload Certificates (Ensure that their sizes are not above 100KB)
– Birth Certificate
– Local Government Identification
– Testimonial
– First School Leaving Certificate
– JAMB Result Slip
– O/Level 1
– O/Level 2 (for double sitting candidates) and,
Click the NEXT button
Review Summary Page and check that all details entered are correct
Check the CONFIRMATION BOX below
Click SUBMIT and Print Acknowledgement Slip.
NOTE: Visually Impaired Candidates should register online, but they are not invited to the screening.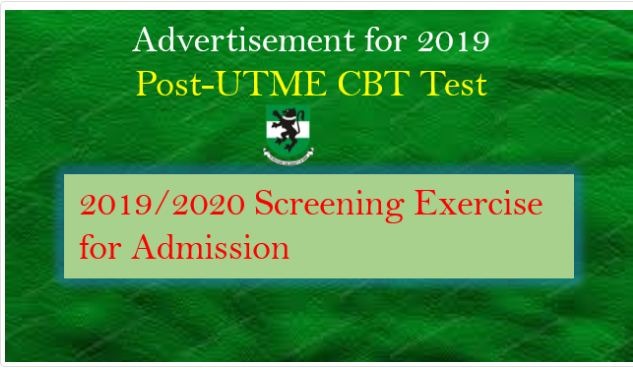 UNN Post-UTME Screening Details:
The exam will start on Monday, August 26, 2019 and end on Monday, September 2, 2019. The UNN Post UTME Exam Timetable for the Computer-based Screening exercise according to department of choice and score can be viewed from the link below;
>> https://unn-edu.info/2019/07/unn-post-utme-date.html
All candidates are required to bring the following to the screening exercise:
(i) A copy of Online Acknowledgement Slip.
(ii) 2019/2020 JAMB Result Slip.
For the Unn Post Utme past questions, we have a comprehensively compiled past questions with detailed step by step solution titled the "Total Victory Solution Set". Click on the link below for details of the book and how to get it. https://unn-edu.info/unn-post-utme-past-questions-tvss-unn-post-ume-past-questions-and-answers
This post will not be complete without outlining the general important information every UNN aspirant should have before the screening Exam. For that purpose, we already have an interesting article published a while ago with the title "TEN (10) THINGS YOU MUST DO AND KNOW BEFORE COMING TO NSUKKA FOR UNN POST UTME". Read the article via the link below, you will be grateful you did!
https://unn-edu.info/10-things-you-must-do-know-before-coming-to-nsukka-for-unn-post-utme
Drop your comments using the comment box at the end of this post. Be sure to browse around this site (www.unn-edu.info) as some of your intended questions has already been answered.
Best of Luck to You All…
UNN INFO Team.
To stay updated with news updates from the University of Nigeria, Like our Facebook page: www.facebook.com/UnnInfo/ or join the discussions on our Facebook Group: https://www.facebook.com/groups/UnnInfoOfficial/ or Join our Official WhatsApp group: https://chat.whatsapp.com/invite/Bhyn5RNP9MF60YnWblLfXP.
Don't forget to Share this Info with your friends using the Facebook share buttons below.