2019 NYSC Batch C Mobilization Timetable Released.
How to check Nysc batch C 2019 timetable online. This is to inform the general public that the National Youth Service Corps (NYSC) time-table for batch C 2019 is now available.
According to the NYSC Mobilization Schedule, online registration for 2019 batch 'C' will commence on Monday, 14th October to Friday, 1st November 2019.
See below for the full timetable;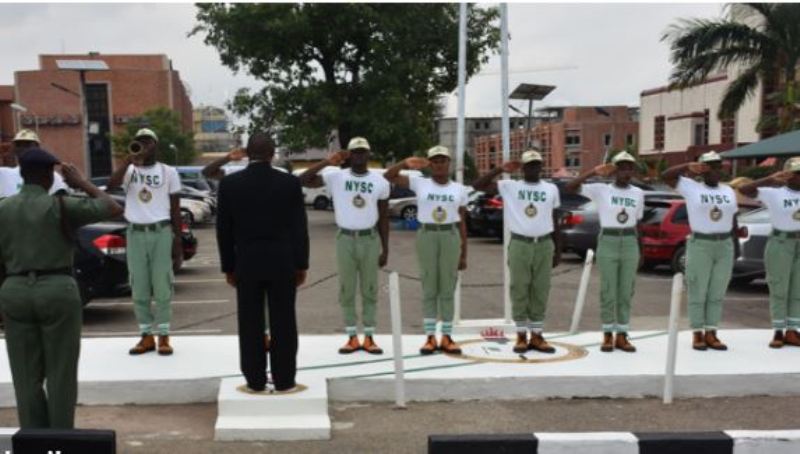 NYSC Time-Table For 2019 Batch C Mobilization:
S/N
Event
Date
1
2019 Batch 'B' Post Mobilisation Workshop.
12th – 14th September 2019
2
2019 Batch 'C' Pre-Mobilisation Workshop.
7th – 12th October 2019
3
Briefing/ Sensitization of Final year students/prospective corps Members.
30th September  – 6th October 2019
4
Uploading of Senate/ Academic Board Approved Results for Full/Part-Time Graduates and Revalidation Lists by CPIs
10th September 2019
5
Submission of Senate /Academic Board Approved Results for Full/Part-Time Graduates and Revalidation Lists by CPIs
14th – 18th October 2019
6
Online Registration by Foreign and locally Trained Nigerian Graduates
14th October – 1st November 2019.
7
Entertainment of complaints from Prospective Corps Members by the state Deployment and Relocation officers and NYSC Help Lines/Desks officers.
21st – 25th October 2019
8
Action by ICT Department
31st October – 4th November 2019
9
Notification and Printing of Call-up Letters by PCMs
31st October – 4th November 2019
10
Online Printing of Deployment Disposition by Corps Producing Institutions/ Delivery of manual Call-up letters to Institutions
31st October – 5th November 2019
11
Commencement of 2019 Batch "C" Orientation Course: 5th – 25th November, 2019.
The National Youth Service Corps Year comprises of four (4) main segments in which every Corps Members must satisfactorily participate before he/she is qualified to be issued a certificate of National Service. The service year therefore comprises of: Orientation Courses, Primary Assignment, Community Development Service and Winding-up/ Passing-out exercise.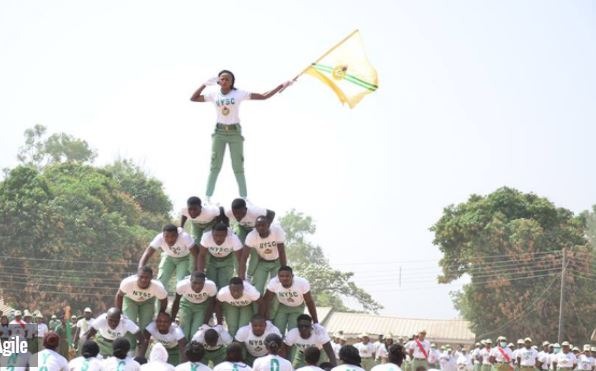 ORIENTATION COURSE: A National Youth Service Corps year starts with a 3 weeks orientation course and it is compulsory for all Nigeria graduates mobilised for national service. The course lasts for three (3) weeks and is designed to achieve the following objectives:
To give Corps Members a better understanding of the objectives of the NYSC Scheme and enable them internalise its ideals.
To acquaint members with their environment in their political, cultural, social and economic setting.
To prepare Corps members for their particular roles in the Scheme.
To equip them with practical social and leadership skills that will enable them meet the challenges of the service year ahead.
To inculcate in the Corps members the spirit of national consciousness as a basic ingredient in nation building.
To instil discipline in the youths.
To give Corps members adequate physical and mental training.
To imbibe them with the Spirit of collective responsibility.
To achieve the above objectives the orientation course opens with a swearing –in/opening ceremony presided over by the executive Governor of the State/FCT Minister. The oath of Allegiance and the National Pledge are administered by the Chief Judge of the State/FCT.
The orientation course content involves physical training, drills, lectures on the people and tradition of the host State, professional lectures for Corps health personnel's, lawyers, teachers and Skill acquisition training e.t.c. Corps members participate in social activities designed to create opportunities for them to interact.
ALSO READ >>NYSC Call-up Letter Printing Portal Activated on www.nysc.org.ng