See Study in Canada Admission Requirements and Scholarship Award Application Procedure.
If you are looking for information on how to apply to study in Canada, how to extend your Canadian study permit or get information about working while you study or after you graduate? Then you are at the right place.
Though admission process and requirements in Canada vary from institution to institution, you will get the detailed information here about the most general procedures and requirements to get admission into Canadian Universities and Colleges.
Some top Universities and Colleges in Canada include;
University Canada West (UCW)
University Of Manitoba Canada
College Of The Rockies Canada
Centennial College Canada
Laurentian University Canada
Sault College Canada
Seneca College of Applied Arts and Technology Canada
Fanshawe College Canada
Fleming College Canada
Cambrian College of applied arts and technology Canada
St. Lawrence College Ontario Canada
George Brown College of Applied Arts and Technology Canada
Education First (EF) University Preparation Programs Canada
St. James- Assiniboia School Division Canada
Fulford Preparatory College Canada
Pacific Coast Community College (Health Care)
Unity College Waldo County Maine
Trinity Western University Canada
New York Institute Of Technology – Vancouver
Omni College.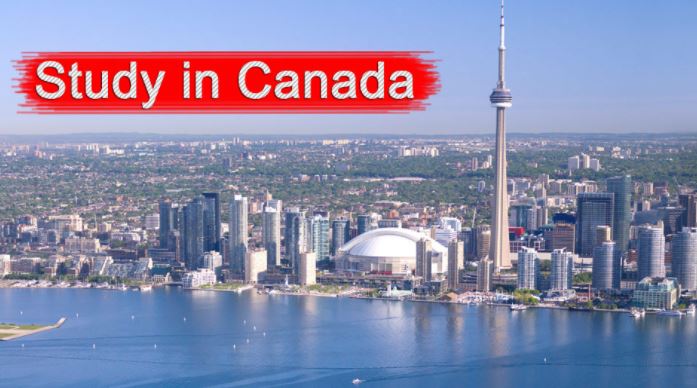 Canadian General Admission Requirements:
Though admission process and requirements vary from institution to institution in Canada, but the most general procedures and requirements to get admission in Canadian Universities or Colleges are as follows.
Undergraduate requirements;
– Undergraduate requirements depend on the type of institution one chooses, this is usually in form of prerequisites and assessments guiding the processes involved in a certain University or College to offer an academic degree, which varies in different ways depending on if the student is a foreigner or a permanent resident.
– For admission into undergraduate level, student must have completed twelve years of academic education, but for postgraduate level it is sixteen years.
All applicants into undergraduate programs must submit:
A completed application form;
An official high school transcript (or attested copy) (if applicable);
Official transcripts from all post-secondary institutions attended (if any);
A detailed chronological résumé to demonstrate educational achievements, work experience, progression, community involvement, volunteer experience, and other related experience; and
A Letter of Intent (LOI) that clearly explains why the applicant is applying and outlines the student's academic intentions.
Applicants who completed high school or any post-secondary study outside Canada must also submit:
Documentation confirming their high school completion was awarded, if not already indicated on official transcripts; and Proof of English language proficiency.
Finally it is important for you to know that major languages used in Canada are English and French. But most of the universities offer courses in English language. So you need to show your efficiency by means of English Language tests.
To apply for study in Canada, visit www.cic.gc.ca/english/study
IELTS is most widely recognized and accepted English proficiency test in Canada, however, some universities and colleges accept TOEFL. The score that you must obtain in these language tests vary from institution to institution and course of study. Some universities even seek for other medium of English language test assessment. For MBA, students may be asked for two years of work experience before being admitted to the university. In most of the cases GMAT is compulsory for MBA students.
Also Read: How to Gain Admission in China Guide
Education in Canada is generally divided into primary education, followed by secondary education and post-secondary.
It encompasses both publicly-funded and private schools, including: community colleges/ technical institutes, career colleges, language schools, secondary schools, summer camps, universities and university colleges. Education is compulsory up to the age of sixteen in every province in Canada, except for Ontario and New Brunswick, where the compulsory age is eighteen.