NECO GCE 2017 Registration Details Announced – How To Get Neco Nov/Dec Form Online.
The National Examination Council (NECO) ivites application from external candidates to register for the 2017 November/ December Senior School Certificate Examination (SSCE).
The SSCE is the examination taken by candidates in their last stage of Secondary Education. The SSCE is in two categories. One is for candidates in the third and final year of their secondary education and it is called SSCE Internal. The Second is SSCE External and is for candidates not in the School system.
The Senior School Certificate Examination 2017 (External) registration is on-going. Registration Cards are available in all NECO State offices.
Also Download: NECO Nov/Dec 2017 Time Table for GCE Exam Here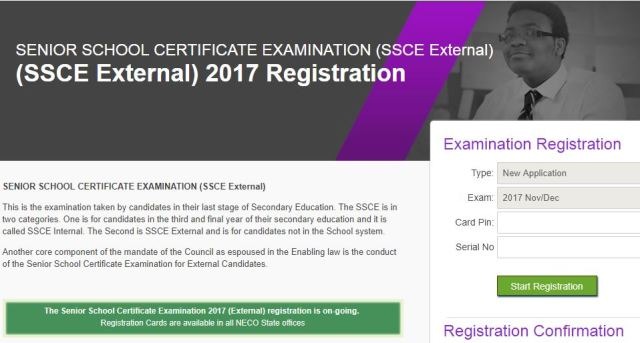 How To Apply For NECO GCE 2017:
Interested candidates should obtain a bank draft of Eleven Thousand Three Hundred and Fifty Naira (N11,350) Only, payable to the Registrar, National Examinations Council in any of the NECO State Offices nationwide or in cash in any designated Bank or NIPOST offices nationwide.
The registration fee includes cost for Biometric Data Capture, an Examination Ethics CD and Administrative Charges.
Visit any internet cafe to register online via the Neco Portal: 

http://www.mynecoexams.com/novdec/

On completion of the registration process, each candidate must obtain the following from the internet cafe:
A) NECO Time Table for the Examination.
B) One (1) clear copy of the NECO Attestation /Photo card; which should be presented for each examination.
NB: Candidates should note that Attestation/ Photo cards that are not clear will NOT be accepted at the examination hall. In order to carry out NECO Registration on any computer you need to install the biometrics runtime environments on that computer.
Related: How To Check NECO SSCE Results 2017 Online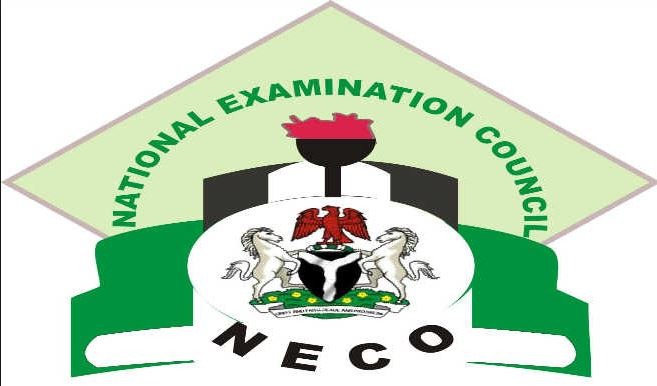 Closing Date:
Neco Gce Registration closing date is on 30th September, 2017 at 12.00 midnight. (Late registration will only be approved by the Registrar at the NECO Headquarters, Minna, Niger State).
Best of luck!