UNIZIK Inaugurates New Student Union Executives.
The Nnamdi Azikiwe University (NAU), Awka has inaugurated the 29th Executive Council of the Students Union Government (SUG). The event took place on Tuesday, 15th February at the university premises.
Congratulating the newly elected student leaders, the Vice-Chancellor of UNIZIK, Prof. Charles Esimone, expressed delight at the peaceful conduct of the polls, which took place virtually on Saturday, 5th February and the smooth transition. He thanked the immediate past EXCO for the cordial relationship and cooperation that existed amongst the arms of the Student Government.
The VC reiterated the commitment of the University Management towards bettering the welfare of the students. "Our project 200 is geared towards giving you an identity to be proud of", he averred. Prof. Esimone called on the new EXCO to join the Management in building a University of global repute.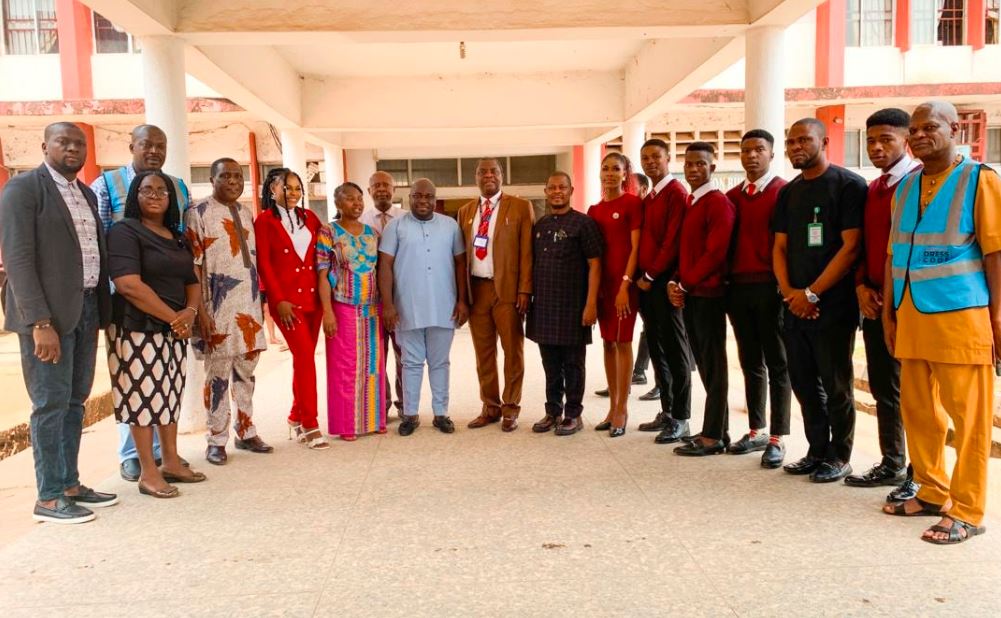 Also speaking, the Dean, Students Affairs, Prof. Nonso Achebe, charged the new SUG administration to discharge their duties credibly with every modicum of integrity. He appreciated the Vice-Chancellor for committing to the digitization of the electoral process. He further praised the outgoing EXCO for their peaceful collaboration.
In his inaugural speech, the President, Comrade Obinna expressed appreciation to the students' community for entrusting such onerous responsibility on them, assuring that their welfare will be accorded optimum priority. He described their election as a germane call to service towards the betterment of the students, as well as fostering a synergized relationship between the Government and the University Management in taking the institution to an enviable pedestal.
Other inaugurated EXCO members include the Vice President, Ifunanya Okoye; Secretary-General, Joel Abraham Ogbonnaya; Assistant Secretary-General, Chiemerie Ezeoke, and the Financial Secretary, Victor Harrison. Others include the Treasurer, Judith Atsedosan; Director of Socials, Victor Onuorah; Director of Sports, Brightson Ihedioha, and the Public Relations Officer, Ikechukwu Dikeojo.