Npower Support USSD Code To Check Status Lunched.
An npower ussd code for n-power support services have been lunched with the release of npower batch c 1 list. Lunched by the the federal ministry for humanitarian affairs, the short code will be used to provide services related to the National Social Investment Programmes NSIP to Nigerians. The NSIP programs include N-power, GEEP, CCT, HGSFP, S4J etc.
What is the Npower USSD Code Number?
You can find the npower ussd code number in this post. You can as well find here, a step by step guide on how to use the code to access various national social investment programmes' services, including checking npower shortlisted candidates or batch c status on 2021 selection and deployment. The npower ussd code used to perform those tasks is *45665#.
How To Check Npower Batch C Status with Ussd Code.
Candidates who applied for the npower batch c 2020 recruitment can now check for their status on the npower batch c1 or stream 1 list released this year 2021 by using the npower nsip ussd code.
The Humanitarian Affairs ministry introduced the ussd shortcode *45665# for all npower batch C applicants to check their selection status.
Follow the steps below to check your selection shortlist status.
 Dial the USSD code *45665#
Select the Npower option, which is the first number on the screen prompt
Another screen prompt will display where applicants will input his or her BVN
As soon as the requested information is entered BVN the applicants status will be displayed on the screen.
It will be recalled that the minister of Humanitarian Affairs, Hajia Sadiya Umar Farouq had recently flagged off the commencement of the Npower Batch C1 program with the handing over of engagement letters to some select npower volunteers at the NAF Conference Centre Abuja.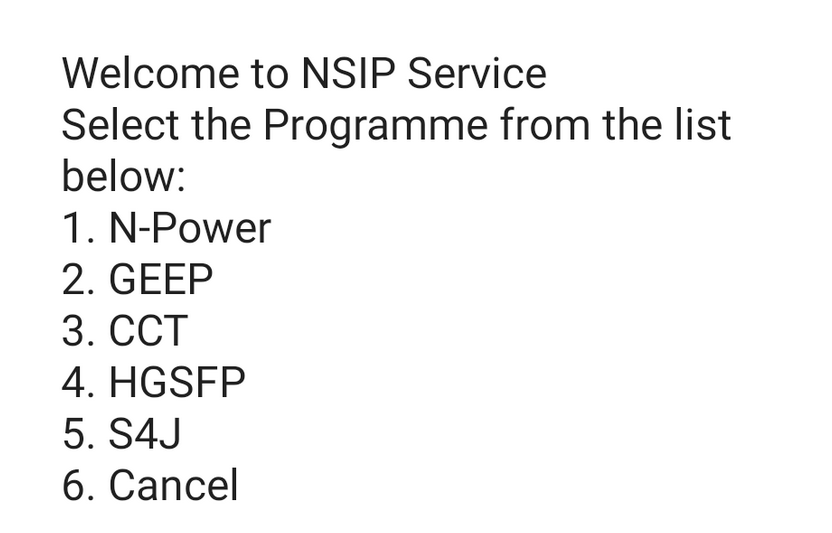 For more information on the batch c shortlisting and daily updates on the npower programme, visit the following page:
=>Npower daily News Update.
Spread the love - Share this with your friends