Check Npower Batch C Shortlisted Candidates Names 2021.
Npower shortlisted names 2021 for batch c 2020 applicants. The npower batch c shortlisted candidates 2021 can now confirm their status on the n-power nasims gov ng portal website.
With the recently organized npower online screening test, the Federal Ministry of Humanitarian Affairs, Disaster Management, and Social Development through the National Social Investment Management System (NASIMS) have started shortlisting applicants for enrolment into the npower 2021 scheme.
Successfully selected candidates are expected to proceed to the biometric verification stage. Those who receive the following similar message, are the npower batch c shortlisted candidates 2021 and should proceed to login to the nasims portal;
"Congrats on passing the screening phase. We just want to verify some of your details and you will be good to go. If you feel you missed out on any important detail during the application phase, kindly send an email to our support team via [email protected]"
ALSO READ: How to do Npower Biometric Capture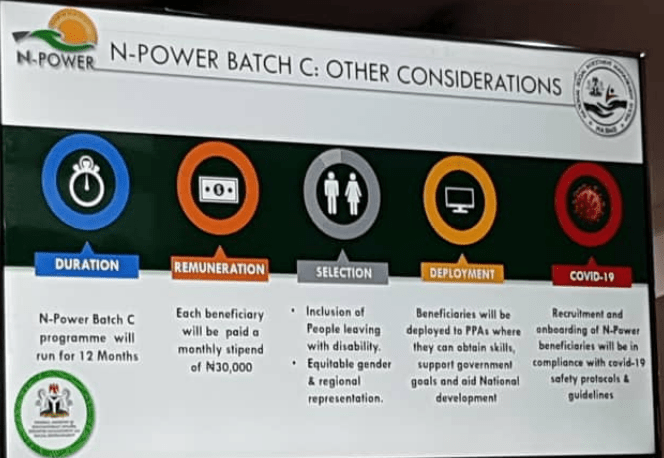 How To Check Names of Npower Batch C Shortlisted Candidates 2021.
Follow the steps below to check the Npower shortlisted names 2021.
Visit NASIMS npower portal website https://nasims.gov.ng
Click on the Login button and enter your login details email or application id and password in the space provide, then proceed
When logged into your NASIMS portal dashboard, click on the "Verification" link at the top menu on your screen.
If you are able to proceed to the Npower batch C Biometrics fingerprint enrolment from your dashboard, then you have been shortlisted for the first stage.
If you are yet to be shortlisted, just keep checking back on the portal, as the short-listings are being done batch by batch.
How to Complete Your NPower Batch C Biometrics Fingerprint Enrolment.
Follow the guide below to complete npower batch c biometrics fingerprint enrollment.
Step 1: Log in to your nasims portal dashboard and click on the Verification link.
Step 2: Click on Capture Your Fingerprint button near the fingerprint icon on your screen.
Step 3: On the page NASIMS (NPOWER) Biometric Client, you will see a page with the following url; https://nasimsbiometric.blob.core.windows.net/enrollment/Publish.htm
Step 4: Click on Install to install the NASIMS NPower Biometrics Prerequisite application on your computer.
NB: It is better to do this with a PC and not your android or iPhone or any mobile phone device.
Step 5: After the installation, click on Launch to start the application.
Step 6: Complete your Biometric enrollment by following the steps provided on the page.
How To Recover Password.
For first time user, recover your password using the following procedures:
Click on login
Use the "Forgot Password" Option
Select either N-POWER application email or N-POWER application ID
Enter the information of the option selected
Click on "Reset Password"
Enter your new password and click proceed
Log in with your N-POWER application email or N-POWER application ID and newly created password
After a successful reset of the password, please log in to update your records.
Email not found:
Getting email not found can be frustrating and annoying but this is not your fault but the systems. Exercise patience as the Npower team rectifies this problem soonest.
However, be sure you are entering the correct email address you used for the application.
BVN Validation error message:
Almost everyone is currently facing this issue, so do not panic. This could be a result of the nasims portal systems still having issues or that the BVN you entered during the registration process or period is not correct.
But this is most likely a problem with the nasims.gov.ng website. Many people were able to go beyond that stage after several trials. So keep trying and mostly at late nights. It will surely go through.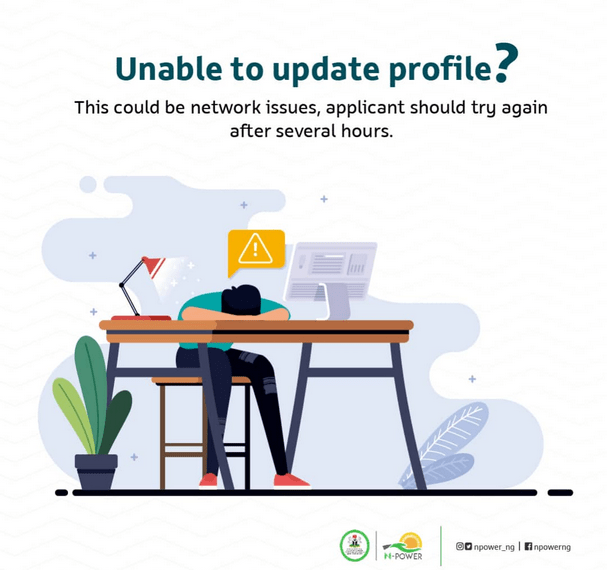 Unable to submit your information:
Another major problem most people face now is being unable to submit their updated information. After filling in their information such as name, BVN and other personal information has been updated, the web portal won't allow them to submit it.
Just keep trying. Most people get this problem resolved by being persistent and also trying to submit the information at late nights. Patience is all that is required. You may however contact the Npower team via email for support.
Can't submit documents?:
Note that your document should be in JPEG and the size should not exceed 200kb
Please note that saving your document or pictures in Gif or any other format will produce an error message.
We will be updating this page with more information, so be sure sure to bookmark this page and check back as often as possible.