UNIZIK Grading System for 2020/2021 Session Admissions.
The Unizik grading system 2020/21 admission process has been released. This is to inform the entire University community and the General Public that the PostUTME and other relevant Screening Examinations for the 2020/2021 admission exercise have been replaced with the O'level and UTME results grading system.
This is also in consideration of the very large number of applications and the need to comply with COVID-19 preventive guidelines of the Federal Government of Nigeria. In place of Post UTME Scores and other relevant Screening Examination Scores, the University Management has adopted an automated O'level subject grading system for the exercise.
In order to ensure transparency in the admission exercise, the following calculation formula will be used for the exercise.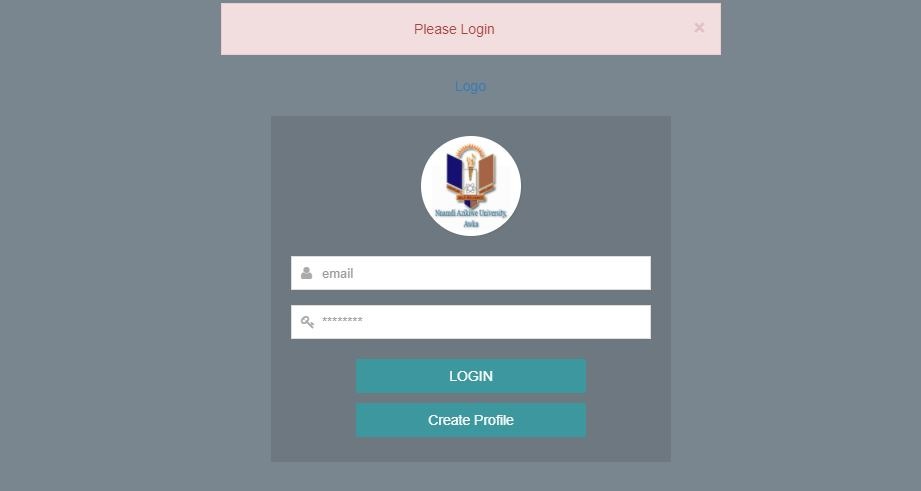 CALCULATION FORMULA USED FOR THE POST-UTME 2020/2021 ADMISSIONS SCREENING EXERCISE
UMTE CANDIDATES: Candidates will be screened based on their  JAMB scores and  O'level result for the four subjects taken in JAMB. The following considerations will apply:
A. RATIO  – The ratio will be  70:30.  i.e 70% JAMB  score and  30% O'level  subject score
70/100 = 0.7; 30/100 = 0.3
B. RANKING OF O'LEVEL SUBJECTS SCORE – O'level results will be ranked  as given below:
A1= 90
B2= 80
B3= 70
C4= 60
C5= 55
C6= 50
D7= 40
E8 to F9=0
Awaiting Result (AR) =0
For each candidate, the  O'level subjects used will be the subjects the candidate sat for in JAMB. E.g for a candidate who sat for  English, Mathematics, Chemistry, and  Physics in JAMB, the grades obtained in candidate O'level results in these subjects will be used to calculate the O'level points obtained.
C. BONUS – A candidate who credited his four subjects in a single sitting will get a bonus of 20 points (i.e Bonus =20).   A candidate who credited his four subjects in two sitting will get no bonus (i.e Bonus = 0).
D. CALCULATIONS –
Final score = [(JAMB SCORE`* 0.7) + [(O'level score + Bonus)*0.3]
Illustration: A student scored 280 in JAMB and had O'level results distributed as given in the table below:
| | | | |
| --- | --- | --- | --- |
| SUBJECTS | JAMB SCORES | O'LEVEL RESULTS | O'LEVEL SCORES |
| English | 66 | A1 | 90 |
| Mathematics | 78 | B3 | 70 |
| Physics | 70 | B3 | 70 |
| chemistry | 66 | C5 | 55 |
| TOTAL | 280 | | 285 |
I. Single sitting:
Final score= Weighted  JAMB score + Weighed O'level score
(280 x 0.7)  + [ (285 +20) x 0.3]
=      196       +       91.5
=      287.5
II. Two sittings:
Weighted  JAMB score + Weighed O'level score
(280 x 0.7)    +   [ (285+ 0)x 0.3]
=      196        +     85.5
=      281.5
Note: The difference between the final screening scores of a candidate who credited his four  subjects in a single sitting and the candidate who made it in two sittings is 6 (i.e 287.5 – 281.5)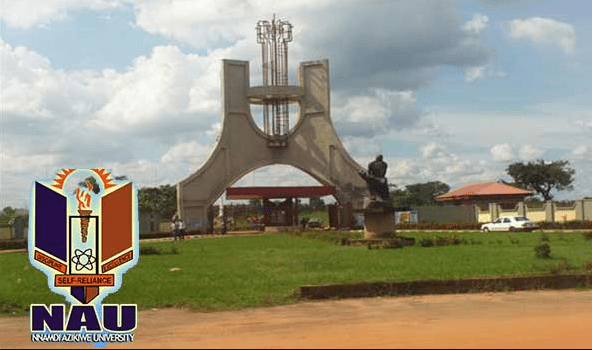 UNIZIK POST-UTME/DE CANDIDATES O'LEVEL RESULT UPLOAD.
This is to inform all prospective UTME/DE candidates of Nnamdi Azikiwe University and all her affiliate institutions who have successfully registered for the 2020/2021 Post-UTME/DE screening examination to visit the University website Portal.unizik.edu.ng and upload their O' level results. The exercise will last for only two (2) weeks from Friday 26th February 2021 to Wednesday 10th March 2021.
To upload the O' level result/s follow the guidelines below:
On the Unizik portal login page, enter your JAMB reg number as your username
Enter your phone number as the password. (the exact number you used in registering for the Post-UTME). If you cannot remember the phone number you used during your Post-UTME application, click on "recover password" and enter the email address you used during your Post-UTME registration. If also you do not remember the same, send a request to support.unizik.edu.ng for recovery of your login details.
After logging in, go to Results (Add results)
On the Add Results page, fill in your Exam Name, Year, Center Name, and Exam Number and click on Continue on the next page, fill in the results you got for your O' level examination and click on Submit Form to upload your submitted results. Repeat the same process if you wish to submit another result. (Note that you are only permitted to submit two results) (please note that any false information submitted could automatically disqualify you)
Click on upload result to upload the scanned copy of your original result
To view, edit, or delete submitted results, click on Results then click on My Results
To edit, click on the Edit icon under Actions, and to delete, click on the Waste bin icon under Action
To print out a copy of your submission, click on Dashboard, then click on the Print icon at the top-right corner. This will take you to a page listing your details plus all submitted results. Click again on the Print icon to print the displayed document.
To log out, click on the Logout button.