Nigerian Army 80rri portal website https://recruitment.army.mil.ng now live. The Nigerian army recruitment portal 2020 is now accepting applications through the online Nigerian Army recruitment form.
Follow the guide here to access the Nigerian Army recruitment website portal recruitment.army.mil.ng for online registration and application by prospective Nigerian Soldiers.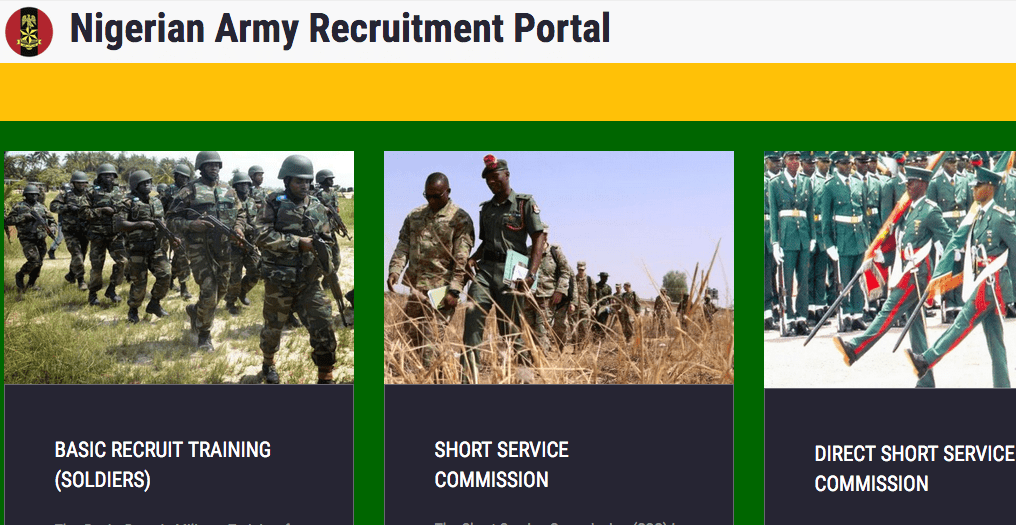 How To Apply For Nigerian Army Recruitment on Portal.
To apply for Nigeria army recruitment – rri, dssc or ssc, follow the steps below;
Visit the nigeria army recruitment official website https://recruitment.army.mil.ng.
Create a user account on the website and login with your username and password.
Complete the desired application form carefully, then submit online and print a copy.
Also print and complete the Guarantor Form as appropriate, and also bring your copies of the application and guarantor forms to the designated state recruitment centres where applicable.
ALSO READ =>Nigerian Army DSSC and SSC Recruitment.
READ ALSO => Nigerian Army Recruitment for Regular Recruits Intake RRI.
Spread the love - Share this with your friends