UNN Acceptance Fee 2021/2022 Deadline and Payment Procedure for Newly Admitted Students.
The Unn acceptance fee 2021 2022 deadline and payment procedure can be seen here. All newly admitted UNN students are expected to pay an acceptance fee for their admission to be activated on the unn portal.
Note that the Acceptance Fee is Thirty Thousand naira (N30,000.00) only. Ensure you have accepted your admission on the JAMB CAPS portal before proceeding with acceptance fee payment. The Unn acceptance fee deadline is before matriculation day. So all newly admitted UNN students must have paid and completed their clearance and registration before matriculating or admission will be forfeited.
Below is the process flow for the new students to get on with their new academic experience.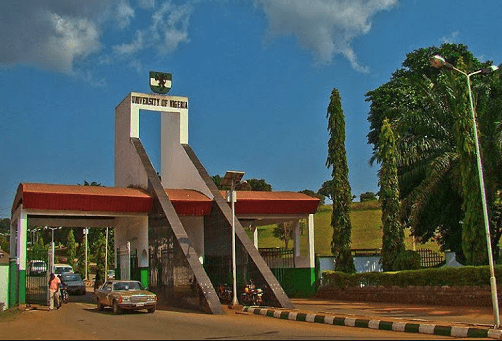 How To Pay UNN Acceptance Fee 2021/2022 Session:
Confirm that your name is on the admission list published by the school for the new academic session. To check if your name appeared in the various released admission list, visit the following link, https://unn-edu.info and search for unn admission list 2021/2022.
If admitted, verify your account on the school portal via; http://unnportal.unn.edu.ng (Tap on the Undergraduate menu at the top of the page and click on Create Account. Select 'New Student', then enter your Registration Number and Post UTME Application Remita Number and click 'Submit')
You will be logged in to the portal and asked to immediately change your password immediately.
Complete and update your Profile form.
Submit the form and print copy.
Sign out and login again using your Jamb Registration Number and new Password.
Generate RRR payment invoice for acceptance fee.

With the Payment Invoice, the candidate is requested to pay Thirty Thousand Naira Only (N30,000.00) acceptance fee. Ensure that the Invoice number is keyed in appropriately at the Bank and obtain a confirmation slip containing your Confirmation number and Invoice number.

Come back to the University portal and login your JAMB Registration Number, the Confirmation Number and Invoice Number, then print the Admission slip and complete the Acceptance Form online.

After UNN Acceptance Fee payment, await further instructions from the University on UNN School Fees

Payment and consequently the Resumption Date.

The UNN Physical Clearance will commence immediately fresh students resumes. Click the link below to see the clearance procedure and the document to get it for it.
We hope this is helpful?
Once again, Congratulations to the newest Lions & Lionesses. We Wish You All the Very Best…
The UNN INFO TEAM.
Don't Miss out of any Important  Info, Always Be the First to Know! Join the Official UnnInfo Facebook Group now => https://facebook.com/groups/UnnInfoOfficial/
Don't Forget to share with your friends…