Official: UNN Acceptance Fee Payment 2018/2019 Session Newly Admitted Students Announced.
The Unn acceptance fee 2018/ 19 details can be seen here. We at UNNInfo wishes to inform all newly admitted students that payment of acceptance fees for 2018/2019 academic session admission is now activated! Consequently all new students can go ahead and pay their acceptance fees.
Note that the Acceptance Fee is Twenty Five Thousand naira (N25,000.00) only. Ensure you have accepted your admission on the JAMB CAPS portal before proceeding with acceptance fee payment.
Below is the process flow for the new students to get on with their new academic experience: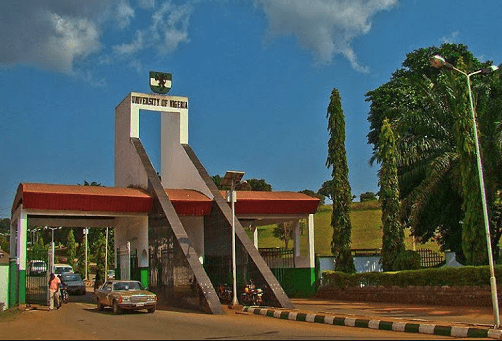 How To Pay UNN Acceptance Fee 2018/2019:
Print out your name from the admission list published by the School. To check if your name appeared in the released Unn primary admission list, visit the link below;
>> https://unn-edu.info/2018/08/unn-admission-list.html
Verify your account on the school portal via; http://unnportal.unn.edu.ng (Click on Undergraduate Students and select SignUp Here! – Select 'New Student', then enter your Registration Number and click 'Submit')
Login to the portal with your default Username & Password (Your JAMB Reg. No.) and change the password immediately login is successful.
Complete your Profile form.
Submit the form and print copy.
Sign out and login again using your Jamb Registration Number and new Password.
Generate payment invoice for acceptance fee.
Proceed to the bank to pay the acceptance fee on the REMITA Platform (Ensure the Banks use the Remita Retrieval Reference No. RRR on your invoice)
Proceed back to the portal and pay the acceptance fee online with the invoice number collected from the bank.
Generate payment invoice for other fees – (Unn school fees, Unn hostel accommodation fees etc.)
Proceed to the bank to pay the fees at the bank.
Proceed back to the portal and pay the fees online.
Get cleared by Admissions Office/ Faculty officer with all relevant receipts and Certificates, at Ekpo Ref and Admissions Office in UNEC (Announcement for the commencement of physical clearance will be made public here).
Get the documents below ready for clearance;
a. O' LEVEL RESULT (WAEC / NECO).
b. UNN ADMISSION LIST (Printout of page where your name appeared).
c. JAMB ADMISSION LETTER.
d. UTME RESULT SLIP.
e. PUTME RESULT SLIP.
f. BIRTH CERTIFICATE/ AFFIDAVIT/ BAPTISMAL CERTIFICATE.
g. ADMISSION NOTIFICATION SLIP.
h. STUDENT'S PROFILE / BIODATA FORM.
i. LETTER OF ATTESTATION.
j. LOCAL GOVERNMENT IDENTIFICATION LETTER.
k. ACCEPTANCE FORM.
l. LETTER OF UNDERTAKING (From Parents or Guardian).
m. FEES RECEIPT.
n. FULL CLEARANCE FORM.
o. PROVISIONAL CLEARANCE FORM.
Obtain Matric. No. automatically on the student portal after clearance by the Faculty Officer.
Do your Biometric capturing at Ekpo Ref also.
Log on to your profile and register your Courses online
Get your Student Identity card at Obieri Computing Centre(Once you are notified on the University website that it is ready)
Also Read>> New REMITA Acceptance Payment Process Guide
We hope this is helpful?
Once again, Congratulations to the newest Lions & Lionesses. We Wish You All the Very Best…
The UNN INFO TEAM
Don't Miss out of any Important Info, Always Be the First to Know! Join the Official UnnInfo Facebook Group now => https://facebook.com/groups/UnnInfoOfficial/
Don't Forget to share with your friends…