Some Kidnapped Dapchi Schoolgirls Released by Boko Haram.
Some of the 110 abducted Dapchi schoolgirls in Yobe state Nigeria has been released by the Boko Haram insurgents late last light.
According to the Nigerian Information Minister, Alhaji Lai Mohammed, the released girls have been transported to their homes.
The release of the girls came barely a few days after Defence Minister Dan Alli promised that the abducted Dapchi schoolgirls would be rescued.
They were abducted by a faction of Boko Haram fighters at the Government Girls Technical College, Dapchi in Yobe state on February 19.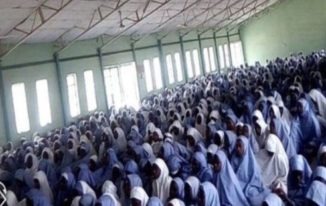 Amharic M-grah, a Dapchi resident, whose daughters were among the 110 abducted students, told TheCable that his children were brought back on Wednesday morning.
"The report is true. I have seen my two daughters who were kidnapped last month," he said.
Another resident said there is confusion in the town as many people are running out of fear.
"Boko Haram just returned the kidnapped girls this morning. They brought them back in the same set of vehicles which they used in conveying them last month," the resident said.
"People are scared because they do not know what the insurgents are up to."
Defence minister Mansur Dan-Ali gave the assurance on Saturday during a television programme.
"It can be earlier; maybe a week, it can be two weeks, but we are on it, and I'm telling you with all sense of sincerity that we are closing in on them," he told ChannelsTV.
The minister revealed that all necessary efforts were being made to ensure that the girls return safely as soon as possible.
President Muhammadu Buhari had said the life of every citizen matters to his administration. (NAN)