Profile of Oseloka Henry Obaze OHO.
Mr Oseloka Obaze, a politician and retired United Nations diplomat was born on 9th April, 1955 in Ogidi town of Anambra State, Nigeria. By origin, Obaze is a native of Ochuche Umuodu, in the Ogbaru Local Government Area of Anambra State.
As a writer, poet and policy analyst, Obaze has most recently authored two books, "Regarscent Past: A Collection of Poems" (2015), Here To Serve (2016); and a forthcoming book, Prime Witness: Change and Policy Challenges In Buhari's Nigeria (2017). He is currently the PDP Governorship aspirant in the forthcoming 2017 Anambra state gubernatorial election.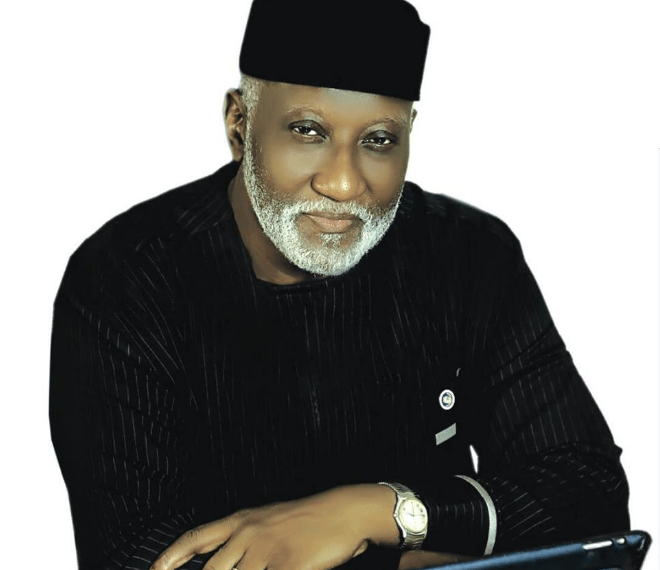 Education.
Mr. Obaze attended the elite Catholic legacy school, Christ the King College, Onitsha (1967-1973; his education was briefly interrupted by the Nigerian civil war, from 1967-1970). He also attended the equally prestigious Dennis Memorial Grammar School, Onitsha (1973-1974). He studied Political Science and International Relations and holds a Master of Arts in Political Science (M.A.) from the University of Nebraska, Lincoln, NE (1980); and a Bachelor of Science in Political Science (B.S.) from Nebraska Wesleyan University, Lincoln, NE (1979). He also holds a of Certificate in Diplomacy from the Nigerian Foreign Service Academy, Lagos, Nigeria (1983); Certificate in Peacekeeping and Preventive Diplomacy, from the UNITAR/International Peace Academy Course, Burg Schlaining, Austria (1996); Certificate in Early Warning and Preventive Measures, from the UN System Staff College, Turin, Italy (1999); and a Certificate in Facilitation of Dialogue Processes and Mediation Efforts, from the Folke Bennadotte Academy, Sandon, Sweden (2007).
United Nations.
Before returning home in 2012 to serve as the 9th Secretary to the Anambra State Government (Secretary of State), from 29th June, 2012 to 8th June, 2015, Obaze served as United Nations official (1991-2012). Mr. Obaze was appointed to the United Nations Secretariat by Secretary-General Javier Perez de Cuellar Javier on 1 March, 1991, as a Political Affairs Officer in the Department of Political and Security Council Affairs (PSCA) at the United Nations Headquarters in New York. As an International Civil Servant, he served in the U.N. with distinction for twenty-one years, and under four different U.N. Secretaries-General. A seasoned diplomat, international civil servant, strategic policy advisor, administrator, writer and literary critic, Mr. Obaze has a diverse and substantial background in political processes and a wealth of diplomatic, political and administrative experience, in national and international affairs, including direct experience working on countries facing complex challenges in Europe and Africa.
Federal Government of Nigeria.
As a member of the Nigerian Diplomatic Service (1982-1991), Mr. Obaze served under three presidents (President Shagari, General Buhari and President Babangida) before transiting to the United Nations.
Anambra State.
As Secretary to the Anambra State Government, Obaze served on the State Executive and Security Councils and was responsible for the coordination and coherence of government's policies. He was the Chair of the Board of Trustees of the Anambra State Flood Disaster Emergency Fund, and Chair of the Anambra State Flood Disaster Relief Coordination Committee and Member of the Anambra State Emergency Management agency (SEMA); in these capacities, he coordinated the State's emergency response during the 2012 flood disaster. He was a Delegate to the South East Zonal Review of the 1999 Constitution held in Enugu on 15-16 November 2012; Delegate to the Southern Leaders' Summit Meeting, 24 February, 2014 Calabar, Cross River State, Chairman, Anambra State Government Handover Committee, February-March 2014 and member of the Anambra State Economic Think-Tank.
Publications.
Mr. Obaze is the co-author of Joe Garba's Legacy, (Xlibris, 2012) and the author of four books, "Regarscent Past: A Collection of Poems" (Ben Bosah Books, 2015), Here To Serve, (Ben Bosah Books, (2016); and Prime Witness (2017). He has published numerous articles on governance, public policy, political, social, and development issues, on journals, websites and newspapers. The manuscript for his collection of poems, "Regarscent Past: A Collection "of Poems" placed second in the poetry category in the African Writers Endowment Publishing Grant Program for 2004. He also contributed a tribute paper titled, "Achebe, Ike, Momah (AIM): Celebrating the Umuahia Literary Trio", in Chukwuemeka Ike: Fifty Years as a Trailblazing Novelist, (Ed.) Kanchana Ugbabe (2015). He also contributed a chapter titled, "Rethinking Nigeria's Foreign Policy on The Eve of the 21st Century" in Nigeria: Visions of the Future, (Ed.) Ngozi A. Nwaneri, (1998) and has collaborated or made research contributions to several published books, including Ibrahim Gambari's Political and Comparative Dimensions of Regional Integration: The Case of ECOWAS (1991); Joseph N. Garba's The Honour To Serve: Reflections on Nigeria Presidency of the 44th UN General Assembly (1993) and Fractured History: Elite Shifts and Policy Changes In Nigeria (1995). He is a co-founder of the Kwenu.com Book Review Forum, which is dedicated to the promotion of books with Igbo & Afrocentric themes. He has published Literary Book Reviews since 2002. He has published Literary Book Reviews since 2002.
Honours.
Oseloka Henry Obaze is a recipient of numerous service and professional excellence awards including:
Ambassador in Campaign Against Discrimination on those with Albinism (2017);
Contribution to Youth Development, UNIZIK Economics Department (2017);
Help To Humanity, Chukwuemeka Odumegwu Ojukwu Univ Med. College Students (2017);
Rotary Club (Awka-GRA) Meritorious Leadership Service Award (2016);
Nigerian Institute of Architects' (Anambra Chapter) Meritorious Service Award (2015);
Rotary Club (Onitsha-East) International Service Award (2014);
Award of Honour For Selfless Service to the State by Anambra Customary Courts Presidents Association (2014);
The Nigerian Institute of Public Relations (Anambra) Professional Excellence Award (2013);
Catholic Diocese of Nnewi Public Service Award (2013);
Anambra State University, Students Union Government "Altruistic Gentleman" Award (2013);
Maiden recipient of the "Rev. Fr. Nicholas C. Tagbo Achievement Award for a Lifetime of Service" (2012);
Christ the King College Onitsha Old Boys Association "Distinguished Alumni" Award (2012);
The Anambra@20 Recognition Award (2011);
Christ the King College Onitsha 75th Anniversary Meritorious Service Award (2008);
Christ the King College Onitsha Alumni Association in America Exceptional Service Award (2001).
Mr. Obaze belongs to several professional and civic organizations. He is member of the Nigerian Institute of International Affairs, Food Pantry Volunteer, St. James Catholic Church, Woodbridge, NJ (1995-2012); Member and eventually, Chairman of the Board of Trustees, Songhai Charities, Inc. of New Jersey (1997-2005); and National Secretary, Christ the King College Onitsha, Alumni Association In America, Inc. (1998 to 2012). He is a patron of the Ochuche Umuodu Town Union (OTU).
Mr. Obaze is married to Dr. Ofunne Omo Obaze and they are blessed with children. He is also brother to Dubem Obaze, a former the honourable commissioner for local government and chieftaincy affairs under the Governor Peter Obi Administration in Anambra State.