ASUU Strike may be called off soon.
Following a a 14-hour meeting which ended on Friday morning, the Federal Government and the Academic Staff Union of Universities ASUU has reportedly reached a new agreement.
The leadership of ASUU, even though had accepted the proposal presented by the government, insists taking the proposal to its members, as they promised to get back to the government in one week time. ASUU President, Prof. Biodun Ogunyemi, said that government and ASUU had reached an agreement on their demands with the Federal Government. He said that ASUU would accept the proposal presented by the Federal Government on its demands. "The concrete proposal reached during the conciliatory meeting will be taken back to our members at the National Executive Council, (NEC) for further deliberation. "We will report back our position to the Federal Government in the next one week on whether to call off the strike or not," he said.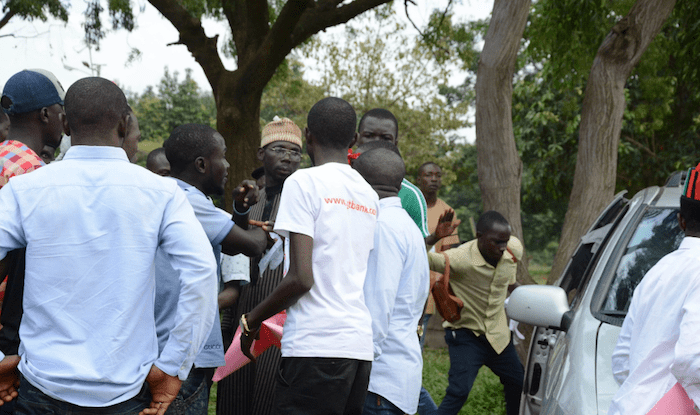 A communique was issued at the end of the meeting, giving the union a one-week ultimatum to get back to the government on the strike action.
The Minister of Labour and Employment, Chris Ngige, who highlighted the communique to journalists by 3.30am on Friday, said the government had pledged itself to the contentious issues raised by the union.
Ngige said, "To remind you, some of them are the funding of universities, earned academic allowances, staff schools, salary shortfalls, the issue of the Treasury Single Account among others. Most of these issues stem from the 2009 agreement and the 2013 Memorandum of Understanding that the government had with ASUU.
"Government is a continuum. Most of these issues did not crop up during the Buhari administration. We inherited them. Based on our conclusions, the ASUU will consult with its members and revert to the government within one week. We expect them within one week. The meeting was very cordial."
The Minister of Education, Adamu Adamu, also confirmed reaching an agreement with ASUU, stressing that the union has also proposed to get back to the government in a week after consulting with other members.
Don't Miss out of any Important  Info, Always Be the First to Know!
Join the Official UnnInfo Facebook Group now=> https://facebook.com/groups/UnnInfoOfficial/
Don't Forget to share this with your friends using the SHARE buttons below…