Latest DPR Recruitment Login Portal Now Available – See Dpr Nigeria Job Vacancies.
Update on DPR Recruitment 2020. Dpr recruitment login portal now available again for job vacancies. The Department of Petroleum Resources (DPR) regulates and ensures sustainable development of Nigeria's oil and gas sector.
The Department of Petroleum Resources (DPR), in line with its regulatory mandate of ensuring sustainable development of Nigeria's oil and gas resources hereby invites applications from suitably qualified experienced and skilled professionals to fill the vacancies in the parastatal.
Successful candidates shall have their career in the regulatory and monitoring of the dynamic Nigerian Oil and Gas industry with very bright prospects of attaining the peak of their profession.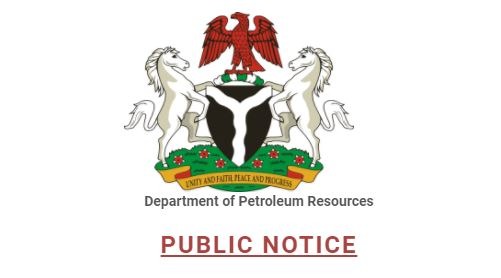 DPR Recruitment Requirements:
Candidates should possess a minimum of 5 years' experience from the Oil and Gas industry or any other relevant experience and also be computer literate.
Also candidates should not be more than 40 years old by 31st December, 2016.
Possession of NYSC discharged/ exemption certificate is a must.
How To Apply for DPR Nigeria Recruitment:
Candidates are required to have the following available for registration:
i) Scanned copy of a passport photograph.
ii) Scanned copy of certificates (N.Y.S.C. Discharge /Exemption certificate, Higher Institution Certificate, S.S.C.E. Certificate).
iii) Scanned copy of any other necessary supporting documents.
Candidates are required to fill their application online via

http://recruitment.dpr.gov.n

g. Only applications in respect of the advertised positions would be considered. All applicants are expected to apply for ONLY ONE position.
Multiple applications by any candidate for more than one job would be DISQUALIFIED.
Upon submission, applicants would receive an acknowledgment containing a reference number which should be quoted in all future correspondences.
Closing Date:
Submission of application ends six weeks from the date of this publication. Only Shortlisted candidates will be invited for interview.
Also Read: DPR List of Shortlisted Candidates 2020 is Out
PUBLIC NOTICE [IMPORTANT]
Our attention has been drawn to allegations of dubious persons who are exploiting the recent newspaper advertisements of employment vacancies by the Department of Petroleum Resources (DPR) in attempting to deceive unsuspecting Nigerians into parting with huge sums of money for bogus promises of offering some advantage in the ongoing recruitment process. We are also aware of the existence of a counterfeit Facebook account purportedly established by the Department of Petroleum Resources as an online outlet to facilitate the recruitment process.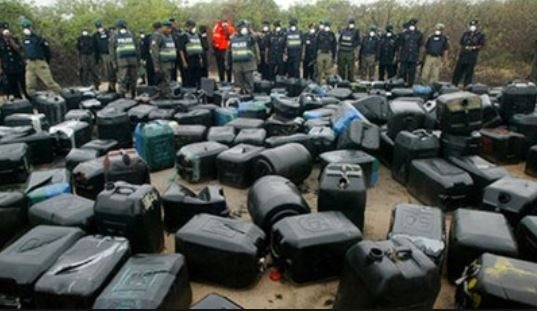 We hereby wish to state categorically that at no time has the Department employed or engaged any persons, agents, contractors or consultants to act as intermediaries in this recruitment exercise. Neither have we authorized anyone to charge any fees on behalf of the DPR in connection with the recruitment.
For the avoidance of any doubt, we wish to reiterate that the ongoing recruitment exercise is being carried out in accord extantt rules guiding such exercises in the Nigerian Public Service. Copious advertisements were duly published in national newspapers outlining the application process and subsequent follow-up procedures. Part of the information contained in the advertorials was stipulating a timeline for submissions which had since lapsed. Also, the appropriate official online portal was indicated and personal passwords given to each applicant whose application was accepted, for them to follow-up accordingly.
In this regard therefore, we would like to advise the general public and particularly those who have applied for the published vacancies, to only refer to the online portal dedicated for the recruitment exercise or the DPR official website for information pertaining to the recruitment or any other information on our activities.
Spread the love - Share this with your friends