Check NYSC Senate List Batch A 2021 Prospective Corps Members Here.
Updated nysc senate list 2021 uploaded for batch A prospective corps members. The National Youth Service Corps (NYSC) wishes to inform all Prospective Corps Members (PCMs) for Batch 'A' 2021 that they can now check the senate-approved mobilization list for their various institutions now online.
The Nysc senate list 2021 can be checked by following the detailed procedure written below. If you are yet to see your details, kindly keep checking for the list is been uploaded batch by batch.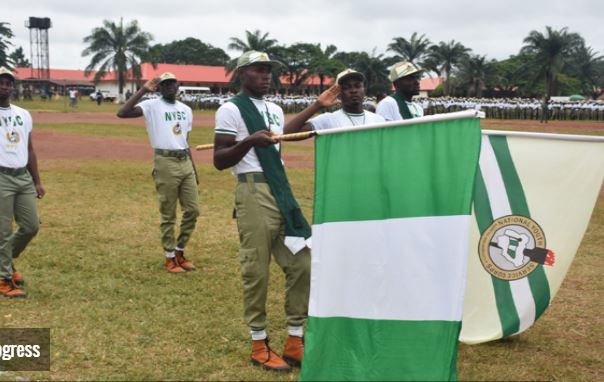 How To Check NYSC Senate List Batch A 2021.
Prospective Corps Members are to follow the simple step by step guide below;
 Visit the NYSC registration portal via the following website, >>

http://portal.nysc.org.ng/nysc1/VerifySenateLists

Select your Institution (i.e School you graduated from),
Enter your Matriculation Number and Surname in the spaces provided,
Select your Date of birth,
Click the SEARCH button to access the mobilization list.
Prospective corps members are to contact their school for any issues concerning the upload.
All prospective corps members who paid for the online registration during the previous NYSC batch Mobilization process but were not mobilized need not to pay again.
'Registration for Remobilization' is required only for corps members that have been mobilized in a previous NYSC batch but absconded from service.
In order to ensure a seamless registration, prospective corps members are to note the following for strict compliance. The Website address is any of the following: www.nysc.gov.ng www.nysc.org.ng www.portal.nysc.org.ng
Prospective Corps members should ensure that they have functional e-mail addresses that they can access and Nigerian (GSM) telephone numbers with which to register.
Locally trained prospective Corps members are expected to use correct Matriculation numbers to register. For locally-trained graduates, only those whose names appear in the Senate/ Academic Board Approved Result lists submitted by their Institutions will have access to the register on the NYSC portal.
Foreign-trained prospective corps members should ensure that their Institutions are accredited. Where in doubt, it is their responsibility to approach Federal Ministry of Education for verification. The letter of verification must be uploaded during registration.
Be sure to bookmark this page and check back regularly for updates. Also share your friends on social media.