Official Npower Registration 2020 Guidelines — See N-Power Closing Date, Application Details Here.
The NPower registration portal 2020 for batch C recruitment will be officially opened on 26th June as announced by the Honorable Minister of Humanitarian Affairs, Disaster Management and Social Development, Sadiya Umar Farouq.
In view of these, the Ministry has announced that Batch A will exit June 30, 2020 and Batch B will exit the programme on July 31, 2020.
Batch C is also being enrolled to provide opportunities for more Nigerian youths to access the programme, in furtherance of the President's vision of lifting 100 million Nigerians out of poverty by creating opportunities that will enhance the productivity of the Nigerian youths for entrepreneurship. The N-Power Volunteer Corps is a segment of the N-Power programme which has been set out to engage and train 500,000 young unemployed graduates for the benefit of rural development in Nigeria. It is a paid volunteering programme of a 2-year duration.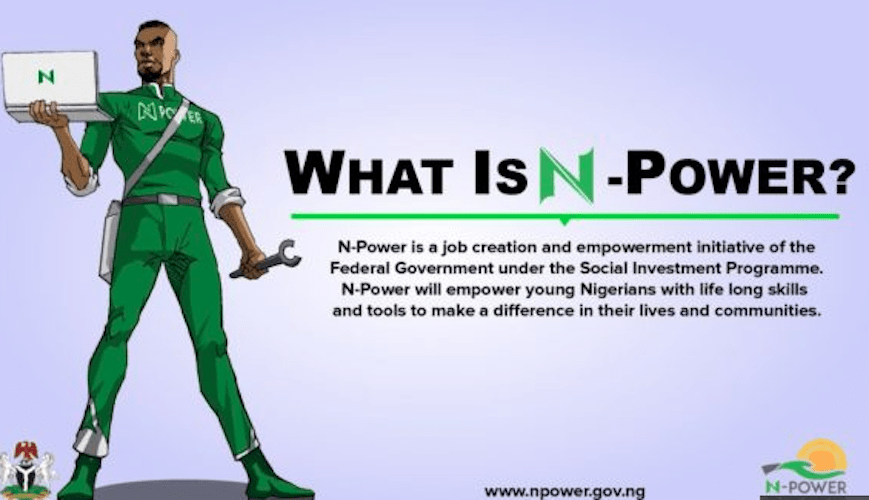 Through the N- Power Volunteering Corps programme, the government's commitment to the improvement of quality of lives, reduction in income inequality and tackling of the deficiencies in public services will be actualized.
Npower Volunteer Corps Categories:
N-Power Agro: The Federal Government is engaging 100,000 qualified young Nigerians through the N Power Agro programme.
N-Power Health: Through the N-Power Health programme, young graduates will form part of the 500,000 N-Power Volunteer Corps.
N-Power Teach: The N-Power Teach programme will engage qualified graduates for the benefit of basic education delivery in Nigeria.
N-Power Vaids: Seeks to encourage non-compliant and partially compliant taxpayers to voluntarily declare their correct income.
Applications will be conducted using a hybrid system of enrolment to ensure that all Nigerians are given an opportunity to participate. The online portal would be open to receive applications from noon on June 26, 2020 and will provide a level playing field for all applicants.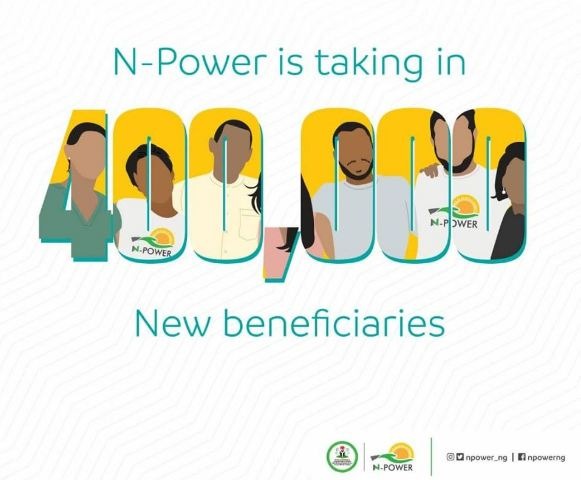 Npower Recruitment Application Procedure:
Applicants are to follow the steps outlined on the link below to apply for NPower recruitment job 2020;
>> Click Here to Apply  for Npower Recruitment 2020 [Batch C]<<
Once applications are submitted, the Ministry will review submissions and publish a list of successful applicants. Past beneficiaries are not eligible to participate in the application process.
Comprehensive details for the new batch will be announced in the coming weeks.
NOTE: Selected graduates will work in their immediate rural communities, where they will assist in improving the inadequacies in the education, health, and agriculture sectors. Among the key selection requirment for the N-Power Volunteer Corps will be a predisposition to work in proximate communities.
NPower Registration Closing Date:
The npower registration closing date is on a yet to be announced date.
RELATED: See NPower Assessment Exam Questions & Answers Here
Recall that the N-Power programme has enrolled 500,000 beneficiaries thus far – 200,000 from Batch A which started in September 2016 and 300,000 from Batch B which kicked off in August 2018. The beneficiaries were supposed to spend not less than 24 months on the programme and were spread across the key industries targeted by the program – Agriculture, Health, Education, and Tax.
Hope this was helpful?
Spread the love - Share this with your friends