JAMB Admission Cut-off Marks Set for 2019/2020 Session
The JAMB admission cut off marks for 2019/2020 session has been announced. The authorities of the Joint Admissions and Matriculation Board (JAMB) has approved the general cut-off marks for 2019/2020 admission into all tertiary institutions in Nigeria.
This was announced by the Registrar of JAMB, Prof. Ishaq Oloyede, during the 19th policy meeting on admissions to tertiary institutions in Nigeria held on Tuesday, 11th June in Gbongan, Osun State.
During the meeting, the policy makers approved 160 as minimum score for admission seekers into public universities while 140 was approved for private universities.They also approved 120 cut-off marks for public polytechnics and 110 for private polytechnics for admission seekers.
For colleges of education, 100 and above was approved as the cut-off marks.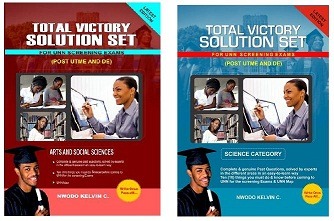 The meeting, which had Vice Chancellors of universities, Rectors of Polytechnics and Provost of colleges of education, also approved December 19 for close of admission into public universities and February 15, 2020 for private universities.
Mr Oloyede, however, said admission into all universities would be conducted on Central Admission Processing System.
According to him, JAMB is not responsible for the fixing of cut-off marks for tertiary institutions but rather a consensus between the institutions and stakeholders at the policy meeting. (NAN)