UNN New Vice Chancellor – Professor Charles Igwe Profile.
The Governing Council of the University of Nigeria, Nsukka (UNN), led by  the Pro-Chancellor, Chief Mike Olorunfemi, after a transparent selection process, has appointed Professor Charles Arinzechukwu Igwe as the new Vice-Chancellor of the University.
Until his appointment, Professor Igwe was the Deputy Vice-Chancellor, Administration of the University.
The new VC, who is a Professor of Soil Science in the Faculty of Agriculture, was born at Awka, Anambra State on August 23, 1958 and holds a PhD, M.Sc. and B Agric degrees in Soil Science from University of Nigeria. He also obtained Postgraduate Diploma in Soil Science from Agricultural University, Norway.
He joined the services of UNN in 1976 as a Soil Survey Assistant and became an academic staff of the University in 1991. He rose through the ranks to become a Professor in 2003.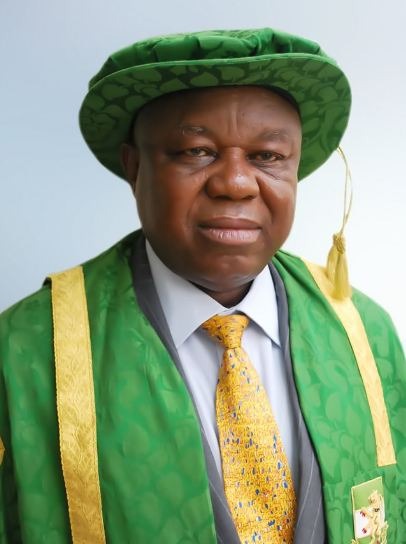 Prof. Igwe was elected/appointed Head of Department; Associate Dean of Faculty; Dean of Faculty and Directors of Centres at various times in his service at UNN. Charles was Visiting Researcher /Professor in Universities located in Germany, Japan, Norway, Italy and France.
He is a NORAD Fellow; Fellow of Alexander von Humboldt (AvH) Germany; Regular Associate, International Centre for Theoretical Physics, Trieste, Italy; Fellow, Japanese Society for Promotion of Science; Winner, University of Nigeria Vice-Chancellor's Faculty and University Prizes 1992/93; Listed in Marquis Who's Who in Science and Engineering; participant in German DAAD/DIES Deans Course 2009. 
Charles attracted scientific equipment donations to the University from AvH in 2001 and 2010. He is a two times recipient of Research Grant from Third World Academy of Sciences (TWAS).
Professor Igwe is married with 4 children. He will take over from Professor Benjamin Ozumba whose tenure will expire in June, 2019.
Congratulations to the new University of Nigeria (UNN) Vice-Chancellor, we at UNN Info wish you a successful tenure in office.