32 New Medical Doctors Inducted at ABSU.
The Abia State University, (ABSU) Uturu have graduated 32 new Medical Doctors from the College Medicine and Health Sciences, during her 26th Batch A induction ceremony of graduating medical Students.
Speaking, while declaring the event open, the Chairman on the occasion, and Vice Chancellor, Professor E. Uche Ikonne, explained that in the 37 years of the existence of the University, it has produced 26 sets of Medical Doctors, with five sets inducted each year under the watch of the current Provost of the College, Professor Christian Aluka.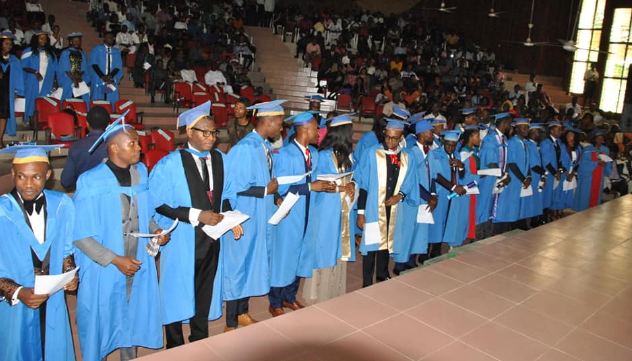 This was possible because of the tremendous support of the Governor, and Visitor to the University, Dr. Okezie Ikpeazu, who created the enabling environment in the State for Health initiatives and other projects to thrive and with massive investments in the Health sector in particular, including the establishment of a kidney Transplant Centre in Amachara in collaboration with experts of Abia indigenes abroad.
Prof. Ikonne pointed out, that the University had trained the new Medical Doctors, for the global Health Industry, as the Medical college of the University, is one of the top rated in the Country, and enjoined them to have exceptional passion and love for the Profession if they must succeed.
The VC promised that very soon, the University will have a comprehensive health care complex, and requested Students to key into the Students Health Insurance Scheme of the University to access, quality health care all the time.
Finally the VC congratulated the new Medical Doctors, and their parents, urging them to remember the University that trained them as they prosper in their profession.
The high-point was the unveiling of the best graduating Doctor of the set, Nnabuko obioma Godson, that had 13 distinctions during the medical program.