NPA List of Shortlisted Candidates for 6th Regular Course Admission Interview Released.
The Polac interview list 2019 is now available. The Nigeria Police Academy (NPA), Wudil has released the shortlisted candidates for the 2019/2020 Academic Session admission exercise.
The candidates whose names appear in this publication were successful in the selection examination of the Seventh Regular Course of the Degree Programme of the Nigeria Police Academy Wudil, Kano held on Saturday, 24th August, 2019.
They are invited to appear for interview before the Selection Board in Three batches as categorized below: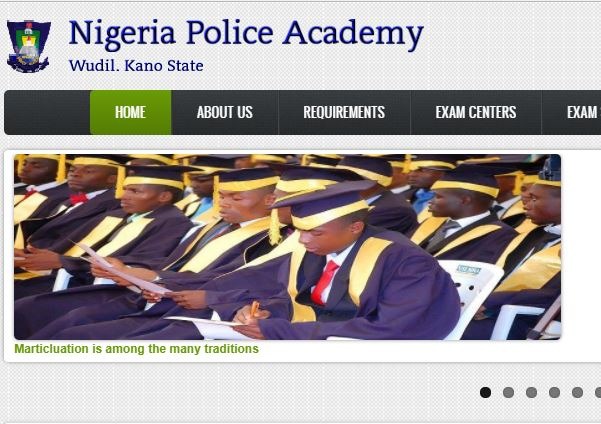 BATCH ONE – North East & North West Zone (Thursday 24th – Wednesday 30th October, 2019.)
North East Zone;

1. Adamawa

2. Bauchi

3. Borno

4. Gombe

5. Taraba

6. Yobe.
North West Zone;

1. Jigawa

2. Kaduna

3. Kano

4. Katsina

5. Kebbi

6. Sokoto

7. Zamfara.

BATCH TWO –North Central & South West Zone (Thursday 31st October – Wednesday 6th November, 2019.)
North Central Zone;

1. Benue

2. Kwara

3. Kogi

4. Nasarawa

5. Niger;

6. Plateau

7. FCT, Abuja.
South West Zone;

1. Ekiti

2. Lagos

3. Ogun

4. Ondo

5. Osun

6. Oyo.

BATCH THREE –South East & South – South (Thursday 7th – 13th November, 2019.)
South East Zone;

1. Abia

2. Anambra

3. Ebonyi

4. Enugu

5. Imo.
South -South Zone; 1. Akwa Ibom

2. Bayelsa

3. Cross Rivers

4. Delta 5. Edo 

6. Rivers.
NPA List of Shortlisted Candidates 7th RC:
See list in this link here>> http://polac.edu.ng/node/3294
Nigeria Police Academy Selection Interview Requirements:
(a) Candidates who fail to report a day after reporting dates for their respective batch will not be allowed to attend the interview.
(b) Candidates will first undergo screening exercises which involve credentials screening, medical tests and physical features among others.
(c) Candidates must bring along the originals and photocopies of the following documents:
– Academic certificates/ statements of result and testimonials for primary and secondary schools (Junior and Senior);
– Birth Certificate (preferable) or Declaration of Age;
– Proof of Local Government of origin duly signed by the Chairman of the Local Government;
– Attestation obtained from Police Officers from the same state of the rank of Chief Superintendent and above can be used in place of Certificate of Local Government of Origin. In this case, the officer must indicate his formation /unit, appointment, contact address, phone  numbers and e-mail address. The officer must also affix his/her formation /unit stamp and sign;
– Original UTME result slip 2019;
– Police Academy acknowledgement and examination forms downloaded from the Internet and/or proof of purchase of the Application Form;
– Candidates are to bring along second copy of their postcard signed by the Supervisor or the Assistant Supervisor of the Centre where they sat for the selection examination;
NOTE: Candidates who fail to bring along the documents listed above will be disqualified. Any alteration on the documents will attract outright disqualification.
Candidates are to also bring the following items:
Two blue shorts and Two white T-Shirts.
A pair of white canvass shoes and 2 pairs of white socks.
Toiletries.
Plate and cutlery
Sufficient money for transport to and from Wudil.
Scratch Cards for WAEC and/or NECO or NABTEB results for online verification of results.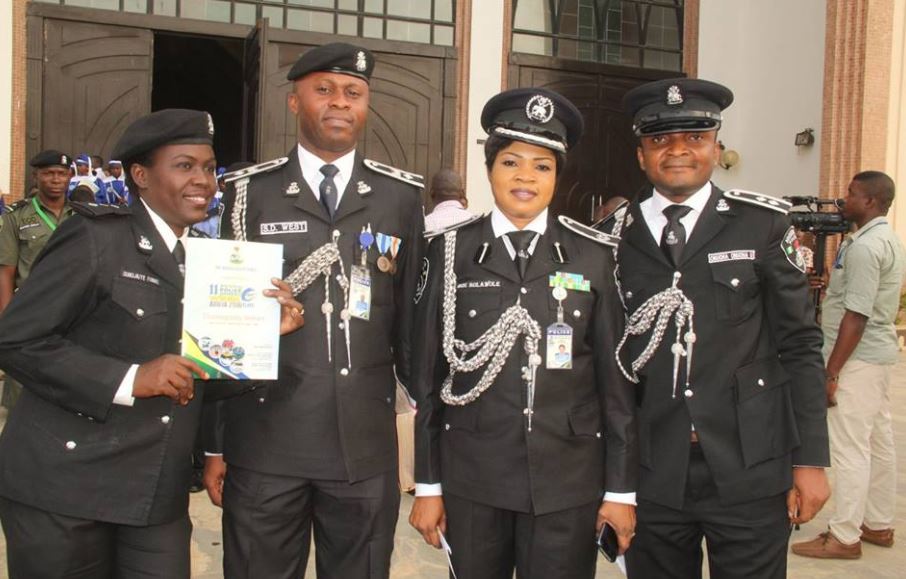 About NPA: The Nigeria Police Academy was founded with the aim to produce the ideal superior Police officer who is equipped with knowledge and skills to face challenges of policing in an increasingly complex Nigerian society and a technologically sophisticated world.
NPA is a model security training institution, internationally respected for the quality and efficiency of its training and the excellence of its academic standards.
Candidates admitted into the Nigeria Police Academy, Wudil degree course will undergo a combined academic and Police training for a minimum period of Five (5) Years leading to Bachelor's degrees and commission into the Nigeria Police Force as Assistant Superintendent of Police (ASP).