Usmanu Danfodiyo University Fees Schedule 2017/2018 Released.
Udusok school fees 2017 is out. The authorities of Usmanu Danfodio University Sokoto (UDUSOK) has published the undergraduate school fees schedule payable for 2017/2018 Academic Session.
To check, see documents below.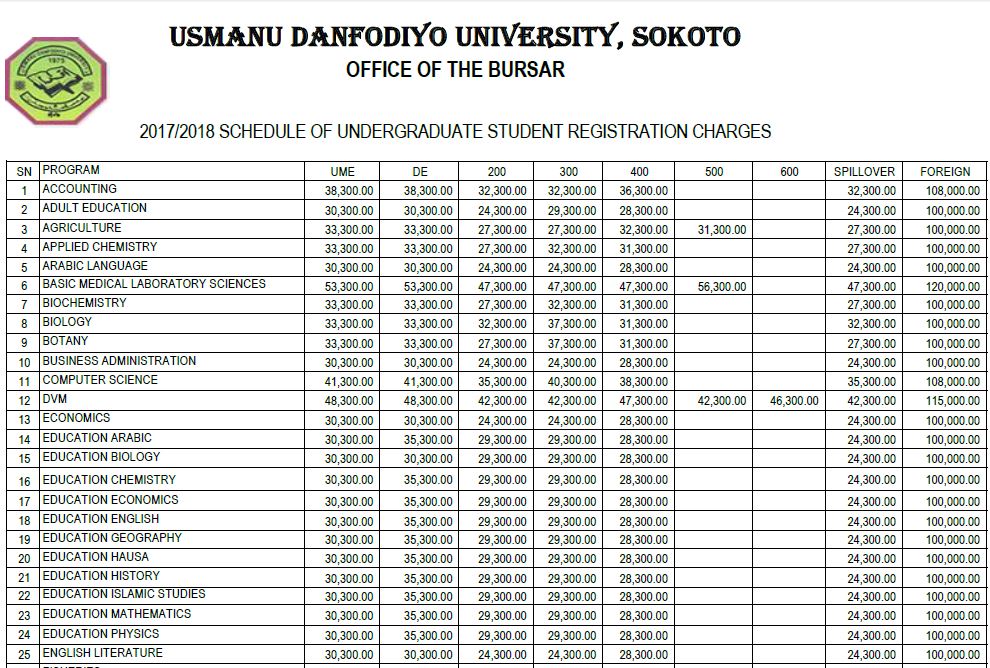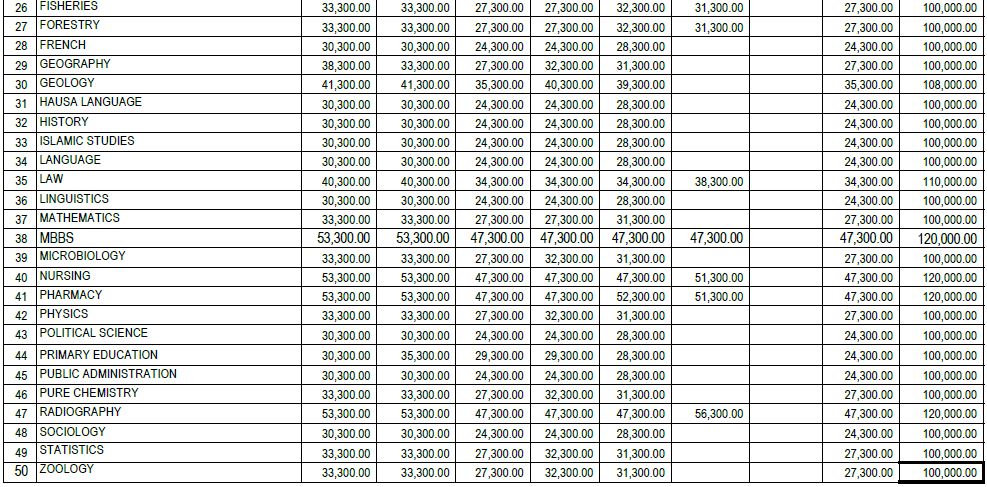 The Usmanu Danfodiyo University, Sokoto (formerly University of Sokoto) is one of the four Universities established by the Federal Government of Nigeria in September 1975 , at which time three University Colleges (now full-fledged Universities) were established.
The development of the university started on a temporary site (now called City Campus), situated along Sultan Abubakar Road, Sokoto. classes started in October 20th, 1977, with an initial enrolment of ninety-three undergraduate students for the degrees of Bachelor of Arts, Bachelor of Arts/ Science in Education and Bachelor of Science; and an academic staff strength of thirty-three.