Check ABSU Admission List 2018 Now.
The Absu admission list 2018 has been released. The list of candidates offered Primary admission into regular undergraduate programmes of Abia State University (ABSU), Uturu for the 2018/2019 academic year has been released online.
Successful candidates are therefore requested to log on to the ABSU Portal: (www.abiastateuniversity.edu.ng) and generate an invoice.
Then proceed to any of the under-listed banks for a pin code for the printing of the Abia State University Offer-of-Admission Letter:
ABSU Microfinance Bank; Sky Bank Plc;
Zenith Bank Plc; First Bank Plc; Ecobank Plc,
Fidelity Bank Plc; Union Bank Plc; UBA Plc.
Get back to the ABSU portal (www.abiastateuniversity.edu.ng), click on applicant check admission status and if admitted, print Abia State University Admission Letter.
Any admission offer not accepted on or before Friday 10th October, 2018, should be considered lapsed.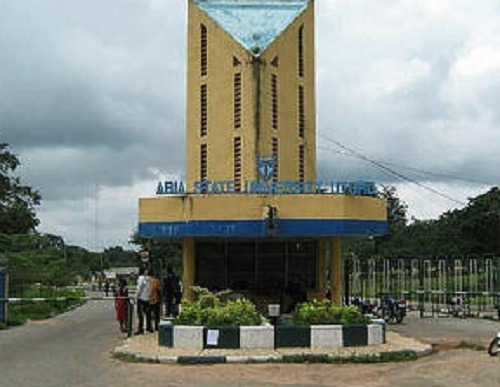 About ABSU: The Abia State University is located in Uturu at Longitude 5o42'N and Latitude 6o48'E on an average elevation of 450m. It is accessible to three International airports: The Port Harcourt International Airport with a driving time of about two and half hours, Akanu Ibiam International Airport, Enugu with about two hours driving time, and Dr. Sam Mbakwe International Airport, Owerri with about two hours driving time.
The University accepts partnership with institutions, governments, and private sector in broad areas of science and technology (including the Geographic Information Systems), Law, Education, Social science and the Humanities.
The serene university environment with surrounding knolls and irresistible flora presents a micro-climatic condition that allows serious academic work.
The University is peaceful with functional social infrastructures which foster creativity, hard work, competition and self reliance. Studying at ABSU begins by selecting ABSU offered programs while completing the UTME form for the undergraduate program or by completing the School of Post Graduate Studies' application form.