eworld.nabtebnigeria.org NABTEB Result Checker Activated for Nov /Dec 2017 Exam.
The National Business and Technical Examinations Board (NABTEB) has released the result of the November / December 2017 National Business Certificate (NBC) and National Technical Certificate (NTC) examinations.
The Registrar/ Chief Executive Officer of NABTEB, Professor Ifeoma Isiugo-Abanihe, announced this on Tuesday while addressing reporters at the National Headquarters of the Board in Ikpoba Hill, Benin City, the Edo state capital.
A total of 45,088 candidates enrolled for the examinations in 1786 centres nationwide (40,746 candidates registered for the Ordinary Craft Level, 4,342 for Master Craft Level certificate).
Professor Isiugo-Abanihe noted that 44,197 candidates sat for the examinations, comprising 40,117 NBC/NTC and 4080 ANBC/ANTC candidates, representing 98.02% of the total enrolment.
Analysis of the results revealed that 21,159 candidates representing 52.74% of candidates that sat for the NBC/NTC examinations, obtained five (5) credits and above including English Language and Mathematics whereas, 31,369 candidates representing 78.19% scored five (5) credits and above with or without English Language and Mathematics.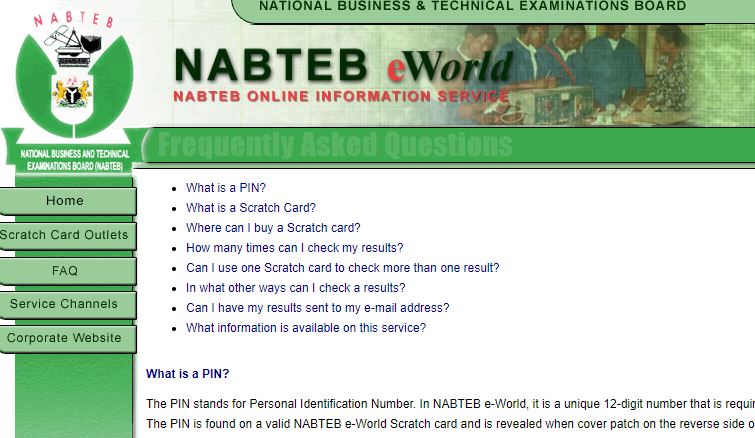 This represents an improved performance compared to the previous year's, 2016 November/December NBC/NTC results  where 21,476candidates representing 47.48% of candidates that sat for the examinations obtained five credits and above including English and Mathematics.
Also, 33,365 candidates representing 73.77% scored five credits and above with or without English language and Mathematics.
She noted that out of 44,197 candidates that sat for the certificate examination, only 759 candidates were involved in 1,124 incidences of examination malpractice representing 1.72% candidates.
The NABTEB boss urged candidates to start checking their result online.
How to Check NABTEB Result 2017:
Follow the steps below to check the Nabteb certificate exam results;
Visit the Nabteb Result Checker Online website via the link below;
>>

http://eworld.nabtebnigeria.org/

On the space provided, Enter your Candidate Identification Number (e.g. 38001178)
Select the Type of Examination (i.e. NOV/DEC)
Enter the 4 digits of your Examination Year (e.g. 2017)
Enter the Card Serial Number found on the reverse side of your Scratch card. The Card Serial Number has an alphabet prefix followed by digits (e.g. N123456789)
Enter the 12-digit Personal Identification Number (PIN) on your Scratch card (eg. 012345678912)
Click Submit and wait for the results window to come up.
To have your Nabteb result sent to your e-mail address, do the followings:
Follow steps 1-5 above. Then click on the 'Send Results to E-mail' box. Enter a valid e-mail address. Click Submit and wait for the results window to come up.
YOU CAN AS WELL CHECK YOUR RESULTS USING YOUR MOBILE PHONES:
Send SMS in the folloeing format: NABTEB*ExamNo*PIN*ExamType*ExamYear To short-code 32327
For example: To check for May/June results; NABTEB*01001001*123456789012*MJ*2012
Ensure you adhere strictly to the format above. There should be no space in the message. Wait for your result to be delivered to your mobile phone via sms.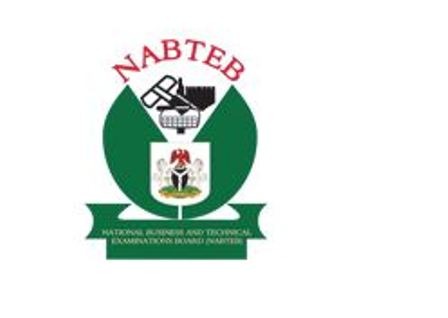 NOTE:
i. Do not use a card that has already been used for another candidate.
ii. Do not enter an invalid e-mail address for result to be sent as this will penalize you by deducting your card use.
The NBC/NTC certificate qualifies holders as certified craftsmen and women and on the other hand, its O'Level certificates are equivalent to NECO and WAEC certificates which are requirements for placement into tertiary institutions in Nigeria and abroad.