WAEC Timetable 2021 for SSCE Exam Released.
2021 Waec timetable for May/June school candidates is now available. The authorities of the West African Examinations Council (WAEC) have made available the timetable for the 2021 Senior School Certificate Examination (SSCE) for Nigerian candidates.
The WASSCE examination is scheduled to start on Monday, 16th August, and end on Thursday, 30th September 2021. The new timetable will be released soon. Keep checking this page.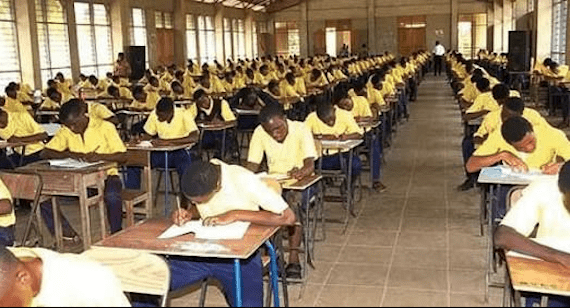 WAEC Timetable 2021 SSCE.
The comprehensive May/June 2021 Waec timetable can be viewed below;
* Available to candidates in Ghana only,
** Available to candidates in Nigeria only.
*** Available to candidates in The Gambia and Sierra Leone only.
**** Available to candidates in Liberia only.
NOTE:
The difference in time on Question Paper and Timetable: Where the duration indicated on the question paper differs from that on the timetable, the one on the question paper should be followed.
Question Papers to be Given Out in Advance of the Dates They Are to be Taken.
General Knowledge-In-Art Paper 3 The question paper for General Knowledge-In-Art 3 will be given to candidates two weeks before the paper is due to be taken.
Project Work Papers The question papers for project work for Basketry, Graphic Design, Leatherwork, Ceramics, Sculpture, Picture Making, Textiles, and Jewelry will be forwarded to candidates two weeks in advance of the examination. The exact date for the delivery of question papers to candidates will be communicated to them through their schools.
Extra Time for Blind, Deaf, and Dumb Candidates Blind, deaf and dumb candidates should be allowed one and half times the time allotted to other candidates.
Hope this was helpful?
Spread the love - Share this with your friends